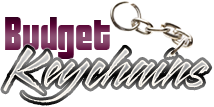 Top tips to choose The Right Promotional Key Chains For Greater Impact
Posted by admin
Posted on December 11, 2018
Businesses try to adopt the latest and the most innovative promotional ideas to stand out in the competition and enhance their brand popularity. For every business, competition is fierce and advertising dollars limited and only by choosing the most popular custom gifts can they ensure a high level of brand exposure.  That is indeed the number one reason that business owners turn to customized giveaways like promotional key chains. These will not just make a tangible brand reminder for their brand but will give your customers a highly useful item that they may need daily. Inexpensive yet highly practical, these logo items will ensure the best bang for your business buck.
Dual purpose keychains
Promotional key chains that get used the most are the ones that serve dual purpose.  Choose keychains with multiple features like flashlight keychains, bottle opener keychains or whistle keychains that will literally double the opportunity for usage for your recipients. It means more chances for your brand to get remembered.
Keychains are available in a wide range of models and colors and you can easily choose an item that matches your promotional theme. Keychains will also help you to reach a wider audience without having to spend more money or your precious warehouse space thanks to its compact size and low price advantage.
Look for unusual shapes.
People in general love to get quirky models and novelty keychains that others might not have seen. For instance sports themed keychains like soccer cap keychains will make a great handout to celebrate the soccer season and to reach out to the sports fans. The best part is that these keychains often end up as sports souvenirs and game day tokens for a very long time.
Think beyond the conventional shapes like round or square keychains while scouting for keychains to grab easy attention of your audience. Pick up bright and unusual colors that stand out better and imprint your brand and message in contrast colors to make it easily visible even from a far distance.
Choose different textures
Keychains are available in a range of material choices including the classic leather and metal keychains to the casual plastic or the budget friendly Acrylic keychains and much more. By choosing keychains with unique textures you can engage the senses of your recipients even better thereby leaving a lasting brand reminder. Every time they touch, see or talk about these attractive keychains their engagement with your brand will grow stronger. The best part is that it happens in a natural and subtle way without any nagging marketing pitch.
Did you find these tips to choose the best keychains useful? Be the first to share the post and spread the word.
Share and Enjoy