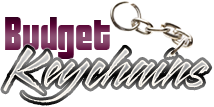 Custom Keychains – A Great handout For All Your Branding Needs
Posted by admin
Posted on December 13, 2018
If you are wondering how these pint sized items of custom keychains can help you in your brand promotion, this article could just be for you. While conventional promotional methods like billboards or news paper advertisements are highly priced and beyond the reach of most marketers, custom gifts like keychains will get your brand right into the fists of your audience literally. Many large businesses are using personalized keychains for marketing their business worldwide.
Still on fence? Here are some unbeatable advantages of custom keychains that you are hard to overlook
Popularity
There can't be any household that doesn't have keychains! These omnipresent items are something everyone needs in their lives to keep their keys safe and well organized. For most people keychains make a smart way to identity their multiple keysets or to express support their favorite sports team or a social cause they stand for. Another big plus is that combo keychains with multiple features like bottle opener keychains  or tape measure keychains have taken  the promotional gift market by storm.
Cheap as chips!
Promotional keychains are available from prices starting a few cents, which make then affordable handouts even for budget marketers. Though it is cost effective, it is  a proven fact that keychains get more attention of people than billboards, TV ads, radio spots. By introducing some keychains that bear your brand and message into the market, you can literally make your brand the talk of the town.
Versatility
Keychains enjoy an incredible versatility that makes it effective promotional items, fund raisers, corporate gifts or even party favors. No matter how you wish to make use of custom keychains in your business promotions, you are assured of a great outcome. By handing out useful gifts like keychains you can foster relationships and leave a personal touch in your branding campaign. As these are budget friendly, you can use keychains effectively in mass campaigns like tradeshows or mailer campaigns for the best brand exposure.
Design as you wish
Keychains offer a lot of customization options which make it easy for marketers to turn them the way they wish. These can be pad printed or laser engraved with their artwork, message, greetings or taglines to pique interest of their target audience and engage them with a friendly dialogue. Keychains can be easily personalized in a way that suites the clientele.  Just put your thinking cap on and come up with some peppy one-liners or call to action messages that turn these logo items into hard to beat propaganda items for your brand.
We would like to hear your experience of using imprinted keychains in your promotions. Post on our facebook page and  join the conversation
Share and Enjoy