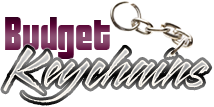 Top 4 Keychains That Make Excellent Travel Accessories
Posted by admin
Posted on August 17, 2018
The fall season followed by the big fat holidays is the most popular travel season in the country. Marketers who wish to put their brand on a wide angle display on a low investment can consider travel accessories like custom keychains as promotional items.
Choose keychains models that come handy during every trip and customize it with your brand and message to make it a walking talking billboard that travels with your recipients.
Flashlight keychains
Having a flashlight right at the finger tips is the best thing to ever ask for. Flashlight keychains are small and sleek, take up almost no space and come handy all the time! Be it to unlock the door at the vacation rental or finding way in an unfamiliar hotel room, flashlight keychains will lend a helping hand in navigating a poorly lit sidewalk.
Multi tool keychains
Multitool keychains are great for camping trips, picnics or road trips as these fix it all keychains will come handy in all the DIY tasks or repairs. When not in use, they fold up small, which makes them easy to carry and store. Your brand and message imprinted on these logo items will grab a lot of attention from everyone around.
Bottle opener keychains
A night out at the camping tent or a day at the beach, anytime you want to pop the top of the bottles without having to ransack the entire bag you will find these simple yet innovative bottle opener keychains a great choice. These keychains have undergone a lot of style update in recent years and make a perfect choice for party lovers, clubbers and infact anyone who cannot miss their happy hours..
Whistle keychains
When the days are short, it becomes a concern for travelers to reach back to the safety of your room before darkness sets in. This is what makes whistle keychains a perfect handout for all those travel bags. It will come handy to attract the attention of the passersby in case of an emergency. Customize these with your brand and message and stay spotted!
Custom keychains are gender neutral, which everyone will love. Easy to store and distribute, custom keychains will make a great promotional item all round the year especially during the travel season. Available in a range of models and colors, these logo items can be easily customized with your brand, tagline or mascot to make it truly unique and attention stealing.
Which of these custom keychains are you planning to use in your promotions?