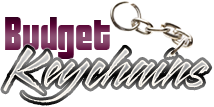 Custom Keychains – Enhance Your Brand Profile On A Budget
Posted by admin
Posted on August 16, 2018
Businesses look for budget friendly custom gifts to enhance their brand profile and spread their message. Custom keychains will make a universally popular handout to strengthen your offline marketing strategy. Promotional keychains are well received by every genre of audience of all age groups and demographics. Offered in a range of models and color choices, custom keychains will make a great mailer gift and store promotional item alike. The low cost factor will make it a great fund raising item for nonprofits and awareness campaigns as well.
Keychains imprinted with brand name and contact details will make a potent marketing tool to sneak in your brand into the hands of your audience. A trendy keychain will make a great talking topic among your audience as well. Keychains grab easy attention on the work desks, car key slots, filing cabinets and more. Just imagine the attention that your brand on these will get every time someone sees your message and wishes to know more about it!
Offered in a range of shapes, sizes and materials, keychains are well suited for themed events and mailer campaigns. Custom keychains make perfect handouts for targeted promotions because these are easy to distribute to the most potential audience niche.
Benefits of using printed keyrings
Keychains have been one of the most popular forms of promotional merchandise to impress existing customers, prospects or tradeshow attendees.
Keychains are highly useful products that they could use every day.
Cost effective and light weight, custom keychains are easy to store and distribute.
Imprinted keychains will keep the keys together and help the recipients to stay together. Every time your customers lock or unlock the door, your brand and message will grab the attention around.
Organizations that wish to show their ecofriendly objectives can use metal keychains or reusable leather keychains as their hand outs.
Keychains make cost-effective hand outs that can provide a great return on investment, which means you are rest assured of a wide angle display at a low investment.
Here are some of the popular keychain models that will make great ingredients in your marketing mix
Bottle opener keychains will drive up the fun quotient of your branding campaign and will ensure a value added gift for everyone. No matter whether your customers use it as keychains or bottle openers, your brand and message on these will enjoy a wide angle display.  Offer a handy source of light along with keychains with these custom keychains. Looking for something quirky? Look no further than coiled keychains or novelty keychains that double up as toys or even stress busters.
Browse our collection of keychains to suit a model that matches the needs of your audience. Get started right away!