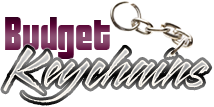 Custom Keychains That Double Up As Emoticons- Show Your Feelings!
Posted by admin
Posted on August 20, 2018
All over the world, emoticons have become a rage these days in interpersonal communications and to convey our emotions and thoughts. It makes an easy way to communicate how we feel about something. Emojis make it easier to convey even the subtlest of thoughts without having to say a word and avoids unnecessary misunderstanding in text speak.
Marketers who wish to pack a fun twist to their promotions or spice up their themed event will all find custom keychains a great choice. Here are some keychains with an expressive face that convey a torrent of emotions of all possible types.
Choose a model that matches your needs and give a surprise to your customers.
Happy Mood Maniac Stress Reliever Keychains: A great way to show your appreciation to employees and clients, these happy faced emojis on these keychains will bring a smile on everyone's face. These bright yellow colored stress reliever keychains made of slow release PU material will make a great handout to promote all types of brands and businesses. Customize these with your tagline or brand and promote your brand with a big grin!
Mood Maniac Stress Reliever Keychains: These stress reliever keychains will enjoy a fabulous fan base for sure. No matter whether your customers use it as stress relievers or keychains, your brand and message on these will get a lot of attention from everyone around.
Apathetic Mood Maniac Stress Reliever Keychains: The bored and sleepy look of these emojis will make it a suggestive handout to promote sleep clinics or health care centers. Imprint your brand or message on these firm yet soft stress relievers and grab easy attention. These cute looking keychains will make a constant companion of every genre of users and may even end up as collectibles.
Wacky Mood Maniac Stress Reliever Keychains: Everyone has a wild and weird side in their personality. These keychains bring out that emotion nicely, thereby grabbing easy attention of everyone around. These bright orange colored keychains will make a great handout for all types of events and observances including concerts, stand- up comedy shows and more.
Angry Mood Maniac Stress Reliever Keychains: Let's be frank about; beating anger is easier said than done. Every time your customers see these red colored angry faces baring teeth staring at them, they will make a deliberate attempt to stay cool and happy. These make great handouts for anger management services and clinics among others.
Have you used any of these stress reliever keychains in your promotions before? Share your experiences with us at our facebook page.