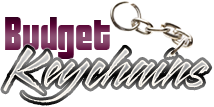 Tips to Use Keychains As Swag During Recruitment of Employees
Posted by admin
Posted on December 28, 2022
Recruiting and retaining the best employees is easier said than done for most marketers. In today's job market where the supply and demand of labor is in favor of employees, recruiters need to adopt innovative strategies to draw in the best talents and retain them.
This is where giveaways like custom keychains will help  you in attaining your HR  goals of recruiting, onboarding, and retention. Here are a few interesting ways to incorporate keychains to engage your team.
As welcome gift items
If you plan to set up a new employee welcome kit, keytags will indeed make a great addition to it; thanks to its light weight design. You can even include a trendy Keychain printed with your message and send along with the offer letter. Perfect size for the envelopes, custom keychains wont add up to the postage expenses as well. A well-timed swag will obviously serve to build connections and make the new recruits feel special.
As giveaways during new employee on boarding
Onboarding should obviously be more than paperwork and formal introduction. So, popular giveaways like Keychains will go a long way in highlighting your company culture and to set off an effective two-way communication. Reports show that  69% of employees opine that they're more likely to stay with a company that ensures a great onboarding experience.  In addition, keychains are available in a wide range of models in just about every price rate. So , you can easily choose a model that will align with your industry or brand.
Best of all, keychains are  budget friendly and available in a  wide range of price points. Choosing  a perfect model will get them excited to join the company and be loyal to your brand for a long time.
As appreciation gifts
Boosting employee morale can leave a positive impact on the productivity and turnover of your employees. These classic giveaways can be a versatile tool for keeping employees engaged with your brand while making them feel special. keychains are also great giveaways for team building events. Thus, custom Keychains make a thoughtful way to reward performance, recognize employee anniversaries and even celebrate exciting life events. Moreover, it will enhance brand advocacy and ensure the much needed word of mouth publicity.
What makes Keychains excellent employee giveaways
Popular
Keychains are something everyone will need in their daily lives to keep their multiple sets of keys well organized and easy to access. Popular across all age groups and demographics, logo keychains will make great promotional items that everyone will appreciate.
Budget friendly
The best part of custom keychains is their low cost advantage. Available at prices starting only a few cents, logo Keychains will make a great choice even for low cost promotions and mass events.
Easy to distribute
The light weight and compact design of keychains will make it easy to distribute in person for the in-house employees and mail out for your remote team. The ease of distribution will definitely bring smiles to everyone.
Versatile
In addition, keychains will never look out of place in any promotional strategy. Whether you wish to use it as employee appreciation giveaways, employee orientation gifts or welcome kit items, custom keychains will surely make popular giveaways that everyone will appreciate.
Explore our complete line of custom Keychains to choose an interesting mode that will meet your employee's preferences.