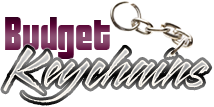 How Custom Keychains Help to Promote Your Brand?
Posted by admin
Posted on December 27, 2022
 Having an effective promotional strategy is important for businesses in today's competitive world.  As there are so many businesses out there vying for attention, marketers need to find a way to make yours stand out from the rest. One of the best ways to do this is to give away popular promotional items like custom keychains. Every time someone uses these items, they will remember your brand.
Get started by choosing the right keychain for your business and design it to make it unique. Key chains with extra functions offer particularly good value for money because your recipients will not just use to carry their keys but for the other functionalities as well. This in turn will make your gifts more useful.
Universal
Keychains enjoy an incredible universal appeal even in today's keyless security settings. Most people still find it a reliable way to carry their keys while you have a marketing tool that will complement your promotional theme. It will also go a long way towards creating a recognizable company brand that will make you more memorable to customers and the general public.
Custom keychains are a great way to promote your business because they are both practical and trendy. Your recipients will use them daily, which means that your brand will be constantly on their minds.  Make sure to add your brand and message on these everyday items to make it unique handouts to promote your business.
Why keychains
If you are wondering on what makes logo keychains incredible marketing tools, here are a few reasons.
Versatile
Custom keychains are versatile marketing tools that are useful in many different ways. If you are looking for a way to market your brand, custom keychains are great options. They are cost effective and ideal to promote your brand in various ways.
Easy to distribute
Custom keychains will win hands down as trade show swag, mailer items, thank gifts and so much more. This is an effective way to get your brand in front of potential customers who may not have otherwise heard of your company.
Marketers can also use custom keychains as part of a loyalty program to reward loyal customers and encourage them to do business with you. By giving them away at trade shows , you can reach potential customers who might not be familiar with your brand.
High visibility
Custom keychains are highly visible and a large number of people will see it daily. This means more potential customers will be exposed to your brand.
Something special for everyone
Logo keychains are also ideal to target specific demographics for a highly targeted promotion. For instance, if you wish to reach out to the fans of specific teams or athletes, choose sports keytags. You can literally create keychains that appeal to a wide variety of people to grow your customer base and increase brand awareness.
So if you are looking for custom keychains that reflect your company's values, you are at the right place. Choose high quality keychains in various models, so you can find the perfect one to promote your brand. Start right away.