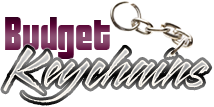 Tips To Use Custom Keychains In Different Marketing Contexts
Posted by admin
Posted on April 7, 2020
Matching the right promotional gift with your marketing context is the toughest part of choosing a promotional item. A wrong choice can leave the campaigns fall flat!  So, if you need a versatile custom gifts that will match not just your line of business but the tastes and preferences of your audience as well, look no further than custom keychains.
Wondering what makes keychains interesting custom gifts?  Here are some reasons. Everyone needs keychains on a daily basis. These are not seasonal, gender specific or influenced by the changing fashion trends. Keychains are functional and fashionable alike and remain highly popular 24 x 7 even today's robotic world.
One gift for all your promotional events
It is not exaggeration to say that if you order keychains in bulk at the beginning of the year you will have a proven marketing material for all your campaigns, events, contests and more.
Here are some of the events where you can effectively  incorporate keychains to spread your word.
As employee welcome kit items
Welcome kits make  the new hires feel special and help them develop a positive impression about your brand on day one itself. It is a nice way to make help them feel at home and stay relaxed on their maiden  day at work.
Choose from a range of shapes and models. Laser pointer keychains will make a great choice as it will come handy for their project presentations later on.
As fund raising items
Planning to raise funds for nonprofits, little leagues or community church? Carabiner Keychains will make a great choice to consider. People will be keen to be part of a social cause by buying these high utility items that they need every day. The budget friendly traits of keychains will make it possible for you to sell it off at a higher price and raise funds for the social cause you support. Bottle opener keychains will make a great choice to consider.
As milestone gifts
Planning a milestone celebration of your business , an anniversary celebration of your stores or something similar? Bottle opener keychains will make a perfect choice. Affordable enough for you to hand out for everyone who steps into your stores,  these logo items will get your message into the hearts and homes of your guests easily.
As mailer items
Mailer campaigns are massive brand building exercise to increase your brand popularity in your neighborhood and make new leads. Start up organizations will find it especially useful in getting their message out.  Use these budget friendly handouts of  plastic keychains as mailer items. Just imagine how surprised your recipients will be while opening the envelope!
Have  a better idea? Share with us on our facebook or LinkedIn page to join an interesting conversation.