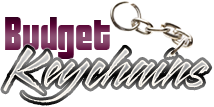 Tips To Turn Custom Keychains into Powerful Branding Tools
Posted by admin
Posted on September 12, 2018
Promotional keychains make an excellent way to create brand awareness of a company. Customize these daily use items with your brand and message to make it a high value gifts that people will cherish for a long time. Offered in a range of styles and designs, logo keychains will make a great addition to the marketing mix of budget marketers.
Choosing the right keychain can make a big difference on the number of impressions your brand gets. Here are a few things to consider to bring out the maximum promotional potential of logo keychains.
Artwork: As keychains have a small imprint space, it is recommended not to put in too much information that will literally spoil the branding purpose. It is better to place just your brand and contact details on it to grab easy attention of the audience. Choose from a range of popular sizes or die cut models to make sure that the keychain complements your brand. For instance house shaped keychains will make a subtle way to promote realtor services and home maintenance services while a bicycle shaped bottle opener keychains will make the best sponsor gift for a cycling competition in your community. If you need to include more than a logo on your keychain, you can opt for a larger size.
The Audience group:  Custom keychains are available in a range of models, which makes it easy for you to choose an item that matches the specific needs of your audience niche. Multi-function keychains will never fail to impress even the most discerning customers. For example, a tape measure keychain will be useful for designers or builders while Bottle opener keychains are great for promoting wine tasting events, bars and beer fests. Outdoorsy audience will love carabiner keychains that can be clipped to their purses or backpacks
The promotional budget: Keychains are available in a range of budgets, which makes it easy for you to balance your budget easily. Vinyl or plastic keychains are cheaper than metal engraved keychains. Combo keychains like flashlight keychains or bottle opener keychains enjoy more exposure than a traditional keychain though the initial cost may be higher.
The intended Use:  Make sure to have a rough idea of the more likely ways that your audience will use these keychains. Sports themed keychains will make more of a stylish accessory and a collectible whereas carabiner keychains are for the outdoorsy clients that wish to have a safe way to carry keys wherever they go.
Match the Theme of your event:  Now that the holiday themed promotions are very much on, you can choose colors or shapes that complement the theme of the promotions. For instance ribbon shaped keychains are great for awareness events while orange colored keychains will make a perfect Halloween gift. If you are looking for a custom keychains for Oktoberfest, look no further than custom bottle opener keychains.
Do you have more tips to add to this list? Share your ideas at our facebook page to get started.
Share and Enjoy