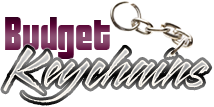 Custom Keychains- Limitless Branding Options At A Low Investment!
Posted by admin
Posted on September 11, 2018
Keychains have a delightful charm about them. Though most people use them for keeping their keys well organized and safe, keychains are equally popular as collectibles and holiday souvenirs. Bring alive the nostalgic charm of these simple items with a  fabulous range of metal, plastic and leather keychains that make engraved keepsakes.
Why Are Keychains Useful?
Keychains not just carry keys but make a quirky way to show your personality and interests and make great mementoes to remember family vacations and holiday trips. Combo models that come with additional features like flashlights or bottle openers make way to the elite league among keychains. These are great party favors and promotional items that will cater to the bandwagon of even the most discerning customers that need nothing but the best!
Keychains are hard to resist
People can't simply get enough of custom keychains because there is nothing like too much keychains for most people. Every time they get a custom keychain they will be tempted to add it to their burgeoning collection of keychains. Most people are hard core fans of keychains who loves the idea of getting a new keychain wherever they go.
History of Keychains
Souvenir keychains date back to 1893 when a collectible gift that commemorates a historical event in Windy City was exhibited in the World's Columbian Exposition in Chicago. Keychains have come a long way since then to become one of the most popular and effective promotional items, corporate gifts and party favors.
As employee gifts
Promotional Key Chains win hands down as employee appreciation gifts and make a perfect reminder to the employees who get these logo items from the company. Highly useful and convenient to carry around, trendy and colorful keychains grab easy attention and make an interesting talking topic in the social circles of the recipients. Ideal as holiday gift bag items, milestone celebration items and loyalty gifts, an attractively customized keychain will never fail to attract people towards the company's brand. Every time they use these branded keychains or leave it at their workdesks , it will generate a lot of interest among anyone who sees it. Make sure to include multifunctional keychains like bottle opener keychains for added effect!
Choose keychain models that will match the needs and taste of your business goals, customize it to make excellent brand tokens that will ensure a bonding that will last till the end. Have you used custom keychains as your promotional items? Share your experiences with us at our facebook page and join the conversation.
Share and Enjoy