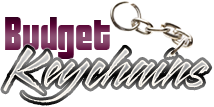 Everything That You Need To Know About Custom Keychains
Posted by admin
Posted on September 13, 2018
Keychains are not just for keeping a set of keys safe but can be employed in countless contexts including to promote brands and as corporate gifts and party favors among others. Businesses can spread their message by handing out custom keychains that are imprinted with their own customized branding on it. Budget friendly and highly popular, custom keychains are perfect for all types of your marketing effort.
Printed Keychains
Custom keychains are not just functional but also make delightful souvenirs and accessories thanks to its aesthetically pleasing colors and interesting functional features including flash lights to bottle openers and tape measures among others that have made keychains multi functional items that not many people can resist. Interesting models like carabiner keychains can be used to securely attach not only keys, but also ballpoint pens, USB-sticks or card readers as well.
The low price advantage combined with high quality keyrings will make them highly successful promotional items. Offered in a range of materials choices like leather, metal, plastic and acrylic, keychains will make interesting merchandise for your employees or tradeshow gifts and store promotional items.
Origin of custom keychains
The earliest form of keychain dates back to the 15th century in France. Known as "Laniere" , it became an integral part of the military equipment as decorative items, which can be seen on certain uniforms even today. Keychains have come a long way since its modest origin and these days, these imprinted items are available in a range of interesting models like houses, keys, cars and more. Thus a keychain has evolved to be a stylish accessory than a functional item these days. Businesses can take advantage of the countless custom designs in keychains while planning their promotional campaigns.
Benefits Of Personalized Keychains
Put your stamp on your promotional keychains by imprinting your brand and message and leave a lasting impression. Unique , functional and attention grabbing, custom keychains will fulfill all the requirements of promotional items Leaving an impression is the number one rule at any important point in life and you can make this a full-time reality without any effort on your part. These keychains fulfill all the requirements for effective promotional items.
Custom keychains can be used to promote brands, reinforce the existing relationships with your clients and make new leads. They are great products for mass events like tradeshows and mailer campaigns as well thanks to its low cost factor. Everytime your customers use these logo items they will be reminded of your message without any concerted effort or investment.
 Keychains allow you to be at your creative best
Custom keychains make great handouts for customers, employees and business partners. Imprint your brand, mascot or message to make them interesting billboards for your brand that will continue to make consistent brand impressions. Keychains enjoy a long retention and offer assured ROI. You can advertise your business with personalized keychains and gain traction at every exhibition you attend. Choose keychains in interesting shapes and colors to ensure the maximum visibility.
Now it is your turn to tell us about the benefits of custom keychains as promotional items. Leave your thoughts at our facebook page and join the conversation.
Share and Enjoy