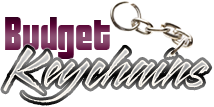 Leather Keychains-Great Luxury Corporate Gifts
Posted by admin
Posted on September 9, 2022
Keeping clients happy is the first step in business promotions. So, if you have been looking for a  luxury keychain that will fit the goal of every business, look no further than custom leather keychains.  It is a perfect way to thank your clients for their patronage or to make new leads. No matter what your business goal is, it is vital to invest in merchandise that represents your company.
If you need a giveaway that will wow your recipients, custom leather Keychains will make a great choice. Made from sturdy and high-quality materials, these keytags are elegant and long lasting;  and above all something that your audience will love to show off!
Appeals to Eco-Conscious Clients
If you want to  impress your eco-conscious clients, then leather Keychains will make a great choice. Available in various models including those with gift boxes, these will indeed make really unique handouts.
Leather is a durable, flexible, resilient, and sustainable material, which bring together elegance and functionality. Reports show that  people are more likely to do business with companies that adopt sustainable practices.
Practical Value
Luxury corporate gifts are a great way to build loyalty and attract new leads. By offering high utility gifts like leather Keychains that will never stop working for your brand, you can enhance your brand popularity manifold.
But, how does it work? Most people find it hard to keep their important keys well sorted. So, when they have these luxurious accessories that will keep their keys safe and complement their fine taste they will surely be excited. Every time they use their keys , it will ensure exposure for your brand; that too at a fraction of the price of TV ads.
Premium Quality
Leather Keychains are made of high quality  materials that will withstand the elements. Plus it will add a touch of class to it. Having a fine quality giveaway will reflect your company and culture and make your company look professional. In addition, having a positive company image will help you gain more clients and retain the existing customers for a long time.
Ideal for every industry
Build goodwill with a gift that your clients can use for many years.  Corporate gifts like leather Keychains are a classic way to remind your audience about your brand without being intrusive or overwhelming. Send them during a special event like Christmas, milestone events and more so that you have a good reason to give them gifts.
The best part is that your recipients will probably need one of these accessories always and not just during special occasions. So, leather Keychains will inevitably make the most appropriate gift to offer your high-end clients and industry partners. You can even include a personal note to make it exceptional.
Budget friendly
Leather Keychains exude elegance and luxury. However, it is budget friendly handouts that will easily match the promotional budget of all types of businesses including start up organizations. Ordering in bulk will help you get the maximum discounts. Moreover, custom keychains never go out of trend and hence you can stock it up for all the forthcoming events.
 So, if you are looking for effective and high-quality corporate gift for your company, consider these  custom giveaways that will get tons of appreciation. No matter whether you wish to use it as promotional products, marketing gifts or customer giveaways, leather keychains will make a great choice.
Do you want more tips and ideas? Then be sure to check our daily blogs out!