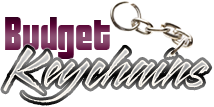 Tips To Customize Your Keychains For the Best Promotional Impact
Posted by admin
Posted on May 20, 2019
Businesses employ custom keychains to get their message across. Budget friendly and immensely popular, these crowd pleasing handouts are great choices for tradeshows, business events, mailer campaigns and more. However, what turns plain keychains into a glaring billboard for your brand is customization.
Here are some well kept secrets of effective personalization of keychains.
Are keychains effective for all businesses?
The answer is YES. Keychains can be used for promoting any brand or business event because of its high utility and versatility. Custom Keychains ensure a high ROI, which makes it a safe choice for even budget promotions. It can be used as team spirit items for sports clubs, store promotional items of car dealers or even as fund raising items for nonprofits.
Choose a shaped keychain that matches your business line
Keychains are available in various shapes, which make it easy to choose something that talk about your product line. For instance, a house shaped keychain makes a sensible handout for realtors while a car shaped keychain or a tire gauge keychains will make sense for a car dealer. Narrow down the choices and opt for the best.
Dime a dozen models
Keychains are available in just about every price rate that ranges from under $1 items to big ticket models like metal and leather keychains that make great corporate gifts. Choose a model that matches your promotional budget. Plastic keychains or Acrylic keychains have a low sticker price, which makes it suitable for non profits or start up businesses. Multitool keychains are great during business events and tradeshows.
Now for some customization tips
Now that you have your favorite keychains on hand, it is time to spare a thought at some great customization tips.
Choose a simple design that will stand out in the small imprint space of keychains. Choose fewer colors to enhance readability. People are visual; placing an attractive image is a smart way to grab the attention of your audience. A picture is worth a thousand words as it can convey an idea more precisely than text.
Keep the text to a minimum; imprint just your logo or tagline, which makes it easy for the recipients to read your message.
You can get your brand imprinted on both sides of keychains for a double promotional impact. It will get your message across in a loud and clear way by making it visible from all angles.
Advertising with Keychains
Keychains will literally get your brand right into the hands of your recipients, thereby earning the undivided attention of your target audience. Keychains always remain in plain view of your audience. Be it on work desks, car key slots or more, keychains get a lot of attention. Shop right away!