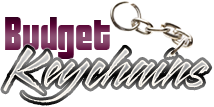 Custom Keychains- The Low Cost Giveaways That Can Increase Your Branding Power
Posted by admin
Posted on May 22, 2019
While choosing a promotional product, you should bear in mind the amount of exposure that these gifts will get. More the exposure more will be the brand impressions. Custom keychains are ideal promotional gifts that will ensure the best value for your promotional dollars. Low in cost yet high in utility, keychains are everywhere literally. Your brand and message imprinted on these everyday items will get the undivided attention of your prospects and everyone around.
Offered in just about every price point and models, custom keychains literally leave the marketers spoilt for choice. The amount of exposure your brand will get on these will far exceed than on any one-use branded novelty item that will lose its charm easily. Keychains offer your recipients an extremely useful item that can be used over and over again for years to come. If you thought practical items can often be boring, you are in for a surprise because keychains are offered in countless models that range from elegant to quirky and downright hilarious.
When you put your logo on a custom keychain, you get a walking billboard that will be seen by thousands of people over its lifespan. Just imagine your logo getting popped out from desks, pockets, bags and door key slots for a long time to come.
Another advantage custom keychains offer is its unbeatable price advantage. Marketers can use it in bulk mailers, tradeshows and in mass events without breaking their budget. Customize keychains with taglines, artwork, games or your brand to create something totally unique to get your brand noticed!
Everyone needs keychains to carry their keys, to identify the look –alike key sets and above all to flaunt their style and personal identity.  Surely the best things come in the smallest packages. This is especially true when it comes to keychains. Nobody gets very far without their keys, even in this robotic age do they? Keychains will make sure that your prospects need not dig through their wallet to find their keys because they are always within their reach.
If keychains are your thing, this could be a new way to collect them too. Choose from an eclectic range of keychains. Fancy something time tested? Leather or metal keychains will fit your bills; ever heard of keychains with a party feel? Bottle opener keychains or flashlight keychains make a great party staple and a keytag all at once. There are countless other models to choose from. Explore and choose a model that matches your promotional theme to pack some muscles to your promo campaign.