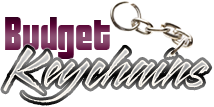 Everything You Need To Know About Promotional Keychains
Posted by admin
Posted on May 17, 2019
Keychains not just keep the keys safe. It is also a reflection of your hobbies and personality. For instance, carrying a football shaped keychain is a subtle way to tell the world about your love for that ball game. Keychains are offered in various styles. Have you ever thought what make us love these items so much?   Read along to know more
Why Keychains?
People use imprinted keychains for a lot of reasons.
Businesses hand out keychains imprinted with their brand and message to advertise their brand during business events
The surging number of Cagophilists (People who collect keychains as hobby) is a proof of the incredible popularity that keychains enjoy among us.
Keychains make a simple and budget friendly gift that is well appreciated. If you thought it is hard to find gifts with a small price tag, you could be in for a surprise. You can use it as wedding favors, employee gifts or mailer gifts. These gifts will make consistent reminders of your special day.
Limitless Styles on offer
Offered in various shapes, styles and material choices, keychains will never get overlooked. You can have a keychain in the shape of your favorite sports item, your favorite animal or more. A shaped keychain will make a great handout , a brand reminder or a milestone gift that your recipients will cherish for a long time.
Material choices
Keychains not just surprise us with its incredible styles but with its material choices as well. From classic leather keychains to elegant metal keychains and vibrant plastic models, there are a lot of options to consider. Vinyl keychains are durable and budget friendly alike and are great for everyday use.
Offer something extra with Combo  keychains
Think out of the box! Choose keychains with additional features that are good at carrying keys and making lives easier. Here are a few popular combo keychains that can be considered
Flashlight keychains offer a handy source of light at the finger tips to find the door key slot at night or to retrieve the coins that fell under the car seat. Highly functional, these logo items will get a long retention. A tape measure keychain is great for DIY tasks and minor renovations. Bottle opener keychains are great to pop the top of beverage bottles and carry keys alike. Keychains are portable and make a great way to carry not just keys but lanyards, carabiner badges and more.
Keychains make great advertising gifts
Budget friendly and popular, keychains make a great way to advertise all types of brands and events and ensure a marketing boost. Gender neutral and highly useful, keychains will leave your audience impressed and happy for a long time.
Have you used custom keychains as promotional items? Do share your feedback and suggestions at our facebook page.