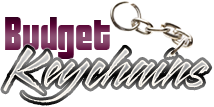 Custom Keychains – Versatile  Branding Tools for Every Event
Posted by admin
Posted on March 27, 2020
Keychains are proven winners among promotional items. Everyone needs keychains to keep their keys safe and well organized. The exciting range of models and price points will give a lot of options for marketers to make these high utility items their promo items.
Leather keychains: Offered in classic textures and interesting shapes, these keychains make great collectibles as well.  Make your custom logo stand out during business events and milestone events! These branded giveaways of leather keychains are perfect for mailer campaigns as well. Long lasting and light weight, these key chains are a fun way to showcase your business or organization.
Acrylic keytags: When you need keychains that can withstand the rough and tumble of daily life, look no further than acrylic keychains. Offered in various delightful shapes like oval, round or house shape, these keychains will make your logo infinitely popular among your audience.
Metal keychains: Who doesn't like the classic charm and sheen of metal keychains? However, if you thought that these logo items are only for formal and serious business promotional events you could be in for a surprise.  There are various novelty models like spinning keychains that double up as a toy and a keychain alike. These make great handouts to reach out to millennial community or promote music bands, game stores and  fun contests.  Just imagine the number of brand impressions  your brand  imprinted on these will make as your recipients flip and rotate it many times a day.
So, if you have been looking to add a fun spin to your otherwise mundane brand promotional event, look no further than these spinning keychains that will engage your audience with your brand easily and develop a close bond.
Novelty keychains: As a wise soul has said rightly, change is indeed the essence of life. Novelty keychains explore the limitless possibility of designs and colors to come up with some surprising new keychain models that your recipients might not have seen before. Skate board keychain is something everyone would like to show off – no matter whether they take skating seriously or not!
Plastic keychains: Offered in lively designs and brilliant colors, plastic keychains make a great addition to your marketing mix.  It adds a fun pop of color and casual vibes to even a boring bunch of keys, much to the delight of the users.
These crowd pleasers will get your brand on the move and grab easy attention of the world outside. Did we say that these are  extremely budget friendly as well? If you are looking for a custom gift that turns-on your audience and keeps your message in their plain view, look no further than this model in keychains.
Explore our complete line of custom keychains to choose a model that matches your needs.