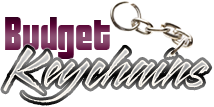 Cheap Custom Keychains- The Sure Fire Gift Ideas For Promotions On A Budget
Posted by admin
Posted on January 30, 2017
Keychains make perfect custom gifts. Guess why? Everyone needs keychains in their daily lives and every home or office will have multiple keychains at any given point of time. Anything imprinted on these custom keychains will never fail to grab the attention of people around. Keychains have one of the lowest costs per impression and this low price advantage is what makes these custom items a great way to promote your brand. It is interesting to note that gifts that may be pricey may not necessarily be popular as functional gifts are more well received and retained by customers.
So, if you thought a low budget promotional campaign might not be effective in getting your message out, you could be in for a surprise for sure. Here are some cheap custom keychains that will never fail to impress your customers.
Acrylic keychains
Budget friendly and popular, custom acrylic keychains are the trusted promo gifts in budget campaigns. 1.75 Inch Custom Printed Round Acrylic Keytags is a good choice to make your brand easily familiar with your recipients. Light weight and durable, these logo keychains will offer the added advantage of a large imprint area for your brand and message as well. These are great options for mass promotions like tradeshows or mailer campaigns. Heart Shape Acrylic Keytags is another good option to consider in this category. These are well suited for 2.12 Inch custom printed heart shape acrylic keytags make a great promotional giveaway for local blood donation drives, Valentine's Day promotions, heart health centers, charity events, product launches, art festivals and tradeshows. These delightful keytags will make your brand closer to the hearts of your recipients at easy rates.
Plastic Keychains
Available in a range of novel styles and shapes in eye catching colors and patterns, these logo plastic keychains are great options to leave a lasting impression at easy rates. Choose from a range of options including custom Rectangular Flashlight Keychains, Tape Measure With LED Flashlight Keychains and more. Imprint your brand and message and see how these attractive plastic keychains will get your message out in style. Everyone will surely love these light weight and casual keychains; you can even find a model that will complement your corporate color or theme from our fabulous collection.
Novelty keychains
Custom novelty keychains are not just keychains but interesting collectibles as well. Check out these keychains that double up as fun toys, collectibles, flashlights, bottle openers and more. Novelty keychains is a fun way to hand out your brand right into the hands of your recipients. From bottle opener keychains to mini tire gauge keychains and flashlight with swivel keychains , there is a range of keychains to consider.
We have a lot more keychain models that will match your budget. Browse along to shop at your pace or if you find it a bit tricky, just call us and leave the rest to us.