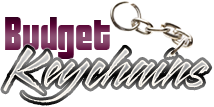 The Underlying Secret Of The Popularity Of Custom Keychains- Exposed!
Posted by admin
Posted on September 5, 2018
Custom keychains may look a bit common and modest in the list of promotional items. But these logo items continue to leave their name in the hall of fame year after year, thereby reinforcing their popularity as custom gifts.
Have you ever wondered what makes logo keychains a great ingredient in the marketing mix?
Here are a few reasons
High utility
Keychains are daily use items that everyone needs to stay well organized and remain sane! Keychains will make it easy for us to keep the different sets of keys of cars, home and storage safe and well organized and to identify the various keys that may all look the same! Keychains will always remain right in front of the eyes of the customers and every time they use the keys, your brand and message will grab the attention of everyone around.
It's for this reason that branded keychains are widely chosen by businesses to promote their brand. The high utility advantage of custom keychains has made it a great promotional item because these logo items will enhance the brand exposure and recall tremendously.
Limitless options
Keychains are offered in a range of materials and styles, which gives marketers a lot of options to consider.  If you are looking for something classic, metal or leather keychains will make a great choice while novelty keychains will appease a younger crowd. Sports themed keychains will make great team spirit items and game day souvenirs while multi functional keychains like bottle opener keychains or flashlight keychains are great to grab easy attention. Customize these logo keychains with your brand to make it an interesting brand replica that everyone will love!
When it comes to custom keychains, function beats style every time. Customize it tastefully with your brand and message to impress your recipients at the tradeshows. People will really be pleased to get some custom gifts that they can use in their daily lives. Imprint your brand and message in a subtle manner because your recipients may not wish to be your advertisement agency afterall!
More value for money gifts
Custom Keychains with multiple functionalities like flashlight keychains or bottle opener keychains enjoy perennial popularity because everyone will like to get something extra. Multifunctional keychains get used more frequently, which means that your brand and message on it will get a lot of attention. Everyone will love to receive and talk about multi functional keychains and your brand on it will reach an audience that is wider than your targeted crowd.
If you have more points to be added to the list, feel free to post it in our face book page to join the conversation and to reach out to all those hard core fans of custom keychains
Share and Enjoy