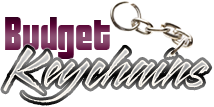 The Best Ways To Use Custom Keychains to Market Your Business
Posted by admin
Posted on September 30, 2021
Ask any marketer- the primary challenge they face is to build the brand and enhance the awareness of products and services. This is where popular freebies like keychains come to the bigger picture. These everyday items are a fantastic way to gain exposure and remind existing customers about your company and put your brand in front of a new audience on a budget.
Here are interesting ways to make custom keychains part of your marketing plan
Distribute Keychains in your workplace
Keychains are something everyone needs every day. Keep these on desks and counters for employees and clients to use and see. It will go a long way in highlighting your professional brand image and make your company look more professional.
As thank you gifts to your team
Give your employees custom keychains as a small thank-you gift. Make sure to give them more than one so they can share with friends and family. Let's be frank about it. Nobody can ever have too many keychains . So, the more you distribute the more will you be spreading the word about your company!
Offer a complimentary keychain with each purchase
Custom Keychains make excellent gifts with purchase. Apart from keeping your contact information at the fingertips of the customers, these trendy Keychains will set off word of mouth publicity for your business wherever your recipients go. Everyone loves freebies, especially when they are useful.
Reward return customers
Make your loyal customers feel well appreciated with custom keychains. Express your gratitude and remind them of your company by giving them these stylish keychains. Light weight and easy to mail out, these will make a great surprise gift for your audience when they open your communication. Who doesn't love to get those lumpy envelopes that hold a big surprise inside?
During professional events
Trade shows and seminars are great places to network and promote your business. Distribute custom keychains alone or along with other personalized items and see how your contact information will always remain in plain view of the audience. You might be surprised to learn that you can fit a lot of information on a keychain thanks to the high visibility imprint space and different imprint options like screen printing or laser engraving among others.
Whether you prefer to choose classic models like metal Keychains or something trendy like floating keychains or USB Keychains, you will find all these and more in our collection. If you are not sure on what to choose, reach out to our team for assistance and tips.