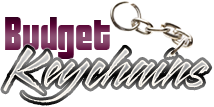 The Best Ways To Use Custom Keychains In Your Promotions
Posted by admin
Posted on September 3, 2019
Need a custom gift that pleases everyone? Something that fits your budget and may be that will always remain on trend?  You get all these and more in keychains! Does it sound too good to be true?  There is no reason for you to disbelieve the promotional potential of custom keychains considering the incredible popularity that it enjoys among all types of audience groups.
Why keychains?
Though keychains may seem like an insignificant object to some, we don't often realize how frequently we use keychains in our day to day lives. Everyone will have many keys to manage; be it the keys of their home, office or car and having a reliable keychain will make lives easy.
For outdoorsy clients who may need to access keys while at work or on the move will find  carabiner keychains  useful. These can be clipped to their pants or backpacks.
Looking to add a fun element to your everyday errands? Coiled keychains will make a great choice. You can use it as a toy that stretches and recoils like crazy, a trendy bracelet that you can wear and a keychain for your keys!
Best ways to use keychains in promotions
Keychains are versatile and popular handouts that will never fail to please your audience no matter how you wish to dole these out!  Use it as mailer gifts and surprise your clients or why not toss a couple of these budget friendly handouts on the work desks of your employees as a token of appreciation. If you have any mass events like tradeshows coming up, keychains make perfect choices. Easy to store and distribute, keychains are something your attendees will find it easy to carry home as well.
As marketing tools
Planning a street corner promotion to build up a buzz or  may be a fun contest to drive the special offer? Look no further than keychains to spread the word.  Customize it with your brand, message and logo and you are rest assured of the undivided attention of your audience.
As Thank you gifts
Keychains make great thank you gifts for all types of businesses. Be it a restaurant, a fashion brand, a financial institution or more, keychains are something that everyone can relate to. It will easily gel with every promotional theme as well. Every time your customers use these keychains, you get free advertising out of the deal too.
Tradeshow swag
Keychains remain always in fashion. So you can stock up for your upcoming tradeshow to provide an interesting and highly practical gift for your attendees. The low sticker price will make it easy for you to handout a gift for everyone who steps into your booth! Not something that can be said about other custom gifts!
Have a better idea? Do share with us on our facebook page to join an interesting discussion.
Share and Enjoy