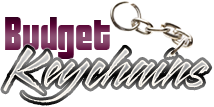 Fab Five Keychains That Do Much More Than Holding Keys!
Posted by admin
Posted on September 4, 2019
Keychains make keys look more appealing to the eye and easy to locate. It will also help you to identify a specific key in a bunch. Let's be frank about it! The keychain is probably the first thing we reach for when looking for our keys on a daily basis. Apart from embellishing the plain looking keys, keychains make it easy to carry keys.A pretty keychain is always talked about. Since keychains are always with us, we'd kind of love it if they could do something extra than just hold the keys.
Here is  a quick round up of some of the multi- tasking keychains with some add-on features that will make it more useful.
Pointer Keychains: Great for the board rooms and business presentations as much as for carrying your keys, these dual functional keychains are a huge hit among businessmen and entrepreneurs. It is a smart choice for those looking for a way to totally geek out at the office as well! The big plus- when you are not busy with power point presentations, you can use these  pointer keychains as a pet toy. Your Fido will go bonkers seeing the light stretching endlessly and will chase it to infinity! A smart way to keep the pet engaged while you go about your activities.
Whistle keychains: A little extra security is always good as you're walking around at night, working at off site locations or staying in a remote camping site. These whistle keychains have a security whistle that will give out a shrill alert to the passerby when you need to get their attention or help. Plus it is handy for game days as well!
Bottle opener keychains: This one will make you look like a total rocker while you pop the top of your drinks during sun down hours. Fancy being the star of the show? Look no further than these combo keychains that will always be at work! Needless to say, your brand imprinted on these bottle opener keychains will get a lot of attention as well. Nice!
Tools and hardware keychains: If you happen to get stuck in a tight situation, these tools and hardware keychains will help you get out quickly.  Choose from various handy models like tire gauge keychains, screw driver keychains and more. These keychains will make your recipients feel more at ease — plus it comes in various colors and models!
Flashlight keychains: Emergency? It's cool, this keychain has you covered as it ensures a handy source of light with your keys! Now you can stay safe even in power outage and blackout moments with flashlight keychains
Given a choice, which one of these do you like to make your keychain? Share your thoughts on our facebook page.
Share and Enjoy