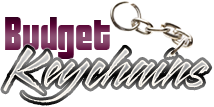 Take Your Branding To The Next Level With Custom Key Rings
Posted by admin
Posted on January 15, 2021
Key chains are one of the most loved gifts customers would like to receive from businesses because it is something that everyone needs- to keep keys safe and easily accessible.  Custom keychains can be used for any business industry thanks to its versatility and high utility value. Plus, these branded items will never look out of place in any of your promotional events.
If you're not sure yet about what type of gift should you give your customers on your first company promotion, place your bets on these budget friendly handouts that are here to stay forever.
Acrylic keychains are flexible, strong and a stylish and will make a great choice for you to impress every genre of audience. Choose from various popular shapes and sizes to enhance your branding to the next level on a budget. The light weight design of these keychains will make it a perfect choice as mailer items and trade show swag. The best part is that these are available in bulk at  easy rates.
Check out these quirky, guitar shaped keychains that double up as bottle openers. These are ideal to promote music stores, concerts and bands. Artists  who create and produce music are admirable and these popular giveaways will help them to get their message to the world outside.
If you're planning to set up a booth in a concert or a trade show, these bottle opener keychains will be  a perfect free gift for your attendees . Get your name and logo laser engraved on these keychains that come in various color choices. choose a color that best represent your brand.
Floating keychains are great handouts to promote theme parks and amusement parks. These vibrantly colored keychains that are designed to stay afloat in water will leave a lasting impression among kids and adults and will help your audience to relate with your business line.
Swimming or diving schools looking for an interesting promotional giveaway may also find floating keychains an excellent gift idea as it will represent your activity effectively. You can hand these out to  your prospects signing up in the lessons you offer or have them as a gift during events like a swimming or diving competitions.
Aquariums and ocean parks can consider dolphin shaped keychains that make a great collectible as well. It is something everyone would love to receive as a souvenir of their visit to the park. Customize it by adding your logo, message and contact details for reservation.  These custom keychains can be ordered in bulk so that you can distribute these to more potential customers.
Need more ideas? Watch this space for more blog posts or contact our team for tips on custom keychains.