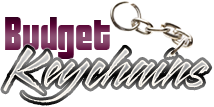 Key factors that make Promotional Keychains Ideal Advertising Tools
Posted by admin
Posted on January 14, 2021
 Wonder what makes these nondescript items of imprinted keychains a great promotional handout? Firstly, custom  keychains are budget friendly, which makes it  perfect for all types of business events and  budget.  Secondly, keychains are available in a large number of materials varying from plastic, leather, rubber and metal, which enhances its customization options.  Thirdly Promotional key chains  are always favored by clients and are guaranteed to have a long lifespan.
Designed with great quality and visual appeal, keychains will make a great way to drum up support for your new venture and spread your message to your prospects in a budget friendly way.
Portable
Light weight and compact, keychains are easy to send out as mailer items or as trade show swag.  Being functional and portable alike, custom keychains will make a  crowd pleasing gift on a budget. As your recipients find it useful and handy to carry around, your brand message imprinted on these will get the ultimate visibility in different  places and among a fresh set of audience.
Cost effective
At a time when promotional dollars are scarce, marketers need low cost yet high utility giveaways to reach out to their audience and make their brand popular. Keychains  when bought in bulk will cost you only a few cents, which make it ideal for all types of large scale promotions.
No matter whether you wish to purchase logo keychains for your employees , your clients or wish to  send these to your family  or friends as gifts , buying in bulk will get you the best deals. Choose from a wide range of models and  find what's right for the business. Gifts that are best for you and your business need not cost you a fortune.
Incredible choices
Custom keychains are available in a wide range of options right from classic to casual and everything in between. Custom metal keychains laser engraved with your logo and message will make a great handout for your high value clients and customers. These premium quality handouts will make a lasting reminder of your business at one time investment.
Leather keychains evoke a luxury feel and nostalgic charm. If you need something that is  wee bit different than the ordinary, place your cards on these keychains. Choose from a  wide range of models and colors , all of which can be used in business events.
If you are on a budget, acrylic keychains or plastic keychains will make a great choice. The novelty shapes and brilliant colors are the main attractions of these keychains. The best part is that these can be customized with  any kinds of creative designs, message or other important information, so that they can advertise your company with low cost.
To sum up- custom keychains are excellent promotional products compared to the  expensive traditional marketing items in the market. Browse our collection of custom keychains to suit the most trending models  that will make your message the talk of the town literally!
Share and Enjoy