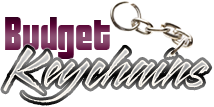 Reasons To Include Imprinted Keychains In Your Promotional Mix
Posted by admin
Posted on January 18, 2021
Custom keychains are popular among everyone as smart alternatives to plain key rings. Apart from being functional, logo keychains that are available in a wide range of shapes and colors will let your recipients have fun as well. Marketers can match imprinted keychains with their corporate colors or promotional theme to ensure a more exciting time for their clients during special occasions or a regular day at work.
Details Matter
Keychains can sometimes be overlooked; however these small accessories play a great role in making lives easier and well organized for an average person.  Having an eye for details while  customizing keychains will make your business gifts the best in town. Choose from a bevy of interesting models like bottle opener keychains or tape measure keychains that offer something extra than simply being a great way to tag the keys.
The tiniest details in your custom keychains can say big things about your brand. So, leave nothing to chance while personalizing these everyday items. Whether it is fun quotes, artwork or inspirational messages, think of something unique that relates to your brand to make custom keychains truly interesting
Self-Expression
Every accessory you incorporate in your branding should ideally tell something about your brand style and your love for fashion while staying on the practical side. Logo keychains make a great way to give a personal feel to a formal promotional event and to strike a personal rapport with your prospects. With a wide variety of designs to choose from, you can easily come up with a model that suits your needs.
Match with the event
Keychains will give a long rope for marketers to match it with their promotional event. For instance, if you are planning to promote your concert or night club, look no further than custom bottle opener keychains. These keychains that double pull as a bottle opener will enhance in your brand popularity during parties and picnics.
A well customized bottle opener keychain will also make a great talking topic among anyone who happens to see these. Choose from an interesting cache of shapes like guitar shaped keychains  to  reach out to your party loving target audience effectively.
High utility gifts like keychains are better preferred by everyone than novelty gifts with a low shelf life. So, put your promotional dollars on these popular giveaways and get consistent brand impression without any repeat effort or investment.