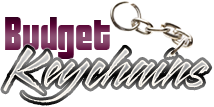 Pro Tips For Creating Corporate Keychains
Posted by admin
Posted on February 24, 2022
Corporate gifting is an art and that's why sending popular corporate gifts like keychains has always been a tradition.
Elegant gifts are a great way to make an emotional connection with your clients and employees. If you are looking for a swag bag item that is functional and budget friendly alike, look no further than custom keychains. Printed Keychains are a fantastic way to celebrate company events and milestones. Plus, it will also maintain a positive corporate environment
Why Should You choose custom keychains as Corporate Gifts?
Easy to distribute in person or through mailers, custom keychains will help you reach out to your employees and clients. Moreover it will strengthen business connections while making them feel valued.  Showing your appreciation to your employees will make them more motivated to be brand loyal as well.
Custom keychains are handouts that your employees will appreciate.  In addition, you will have the freedom to be creative  in incorporating your brand and message into the keychains to make it interesting and unique.
Tips to Consider
 Consider Your Budget
Keychains are budget friendly and are available at prices starting from a few cents. So, set a realistic budget to get the most out of your money. Of course, a larger budget means more freedom to choose high-quality models. Keychains will thus allow you to stick to your budget and handout gifts that they like .
Make a List of Your Recipients
Ordering in bulk will help you to get the best deals. So , get started by  listing out the number of recipients.  When you have cost effective handouts like keychains, you can literally gift everyone in your company.  Or else you can choose to send corporate gifts to select employees, new recruits or employees that have been with you for a long time.
Choose a Theme
If you want to adopt an interesting theme to your promotions, you should set a theme. For instance, if you are planning a sports themed promotion, choose models like soccer shaped keychains or bicycle shaped keychains among others.You can also consider your recipient's lifestyle when selecting the models. For instance, if you have a DIY audience to reach out to, choose multitool keychains that will be useful to them.Having a theme also allows you to adopt an interesting customization pattern.
Add a Personal Touch
Think of a unique branding method that will make them feel truly special.  If you wish, you can even include a hand written personal note with the giveaways.  Choose models with gift packs, decorate it with a silk ribbon to instantly add a touch of class to your corporate  gift.
How do you plan to use custom keychains as your corporate giveaways? Share your thoughts with us on our facebook page