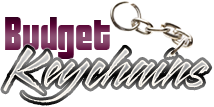 Flag Themed Keychains Make Perfect Gifts For July 4th Celebrations
Posted by admin
Posted on June 14, 2017
Celebrate the birthday of United States of America with these trendy flag themed acrylic keytags from Budget Keychains. These patriotic gifts will make great gift basket items, employee gifts and store promotional items. These red, white, and blue themed gifts will put your brand in front of the recipients and will highlight the patriotic profile of your brand. Be it a neighborhood barbeque, a family get-together or a picnic, these logo items will make a great choice. These Custom Printed Oval Acrylic Keytags make long lasting and stylish gifts that everyone will find useful in their daily lives. Personalize these with your brand and artwork along with Independence Day greetings. Apart from being a functional keychains, these will double up as July 4th souvenirs too for your recipients.
The budget friendly features of acrylic keytags will make it a perfect choice for mass promotions. Light weight and compact, these are well suited for mailer campaigns as well. The tough and shatter resistant quality of acrylic has made it an effective material for making various items including aquarium tanks and helmet visors among others.
Easily moldable, acrylic is weather resistant and colorfast as well. The high clarity of acrylic will highlight your brand and message in style thereby grabbing easy attention. The weather-resistance and light-refracting capacities will make it last long and well retained.
These soft and flexible keytags are easy to carry around as these will not bulge out or poke while carrying in pockets or bags. The high impact resistance of acrylic will make it last long. The best part is that these won't lose its shape even when used daily. Made to cater to the busy life styles of today's customers, these custom keychains will bear the daily grinds of everyday life with a wide grin.
Another brilliant Independence Day themed gift idea will be to make a gift pack of three keychains in the national flag colors of red, white and blue. Choose from a range of interesting shapes and models to impress your audience. Let us help you get started by putting together a few of these colored keychains to complete the national flag theme.
Red
Color red attracts easy attention for its brilliance. Shop keychains from these show stopping colors to make sure that your July 4th gifts turns out to be something great. Palm tree shaped keychains and Guitar Bottle Opener Keychains will all make great gift ideas to consider. Not just as functional keychains but novelty items and keepsakes, these quirky shaped keychains will make your brand the talk of the town for sure.
White
White, the color of peace and serenity enjoys a distinction among colors. These Simple Touch LED Keychains and Tab Popper & Bottle Opener Keychains are our favorites in our keychain models colored white. Browse our collection to choose a model to make a national flag themed gift and impress your audience.
Blue
Hand out something useful to your customers in the form of these multitool keychains that will keep your brand right in front of your audience along with the Independence Day message. Another wonderful option in color blue will be these bottle opener keychains. Every time they pop a drink or celebrate a barbecue party , your message will stay fresh in the minds of your audience and will even set off word of mouth publicity.
Browse our collection and choose a keychain model that suits your needs.