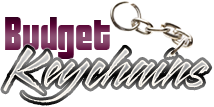 FREE Printable Keychains- Handouts That Will Get Your Brand In Their Hands!
Posted by admin
Posted on June 18, 2019
The biggest challenge for marketers is not just finding a popular gift. They need to make sure that it reaches their target audience and remains in their attention for a considerable period so as to make brand impressions. While most handouts get discarded faster than you would have wished, gifts like keychains get a lot of retention and appreciation. In fact, most people do not think of changing their keychains as long as they work. Keychains make high utility handouts that everyone needs in their daily lives.
On a rough estimate, an average user may have to manage at least 6 sets of keys for their home, office and car. So, you can imagine the exposure that your brand imprinted on these logo items will get. Offered in a wide range of material choices and price rates, keychains offer a lot of incredible options to consider.
Forget about simple and plain keychains that are designed just to hold keys. Choose combo models like multi tool keychains or bottle opener keychains that can perform other functions than being just a key tag. The more your recipients use these logo items the more will be your brand visibility.  At a time when people follow an active and outdoorsy life style, models like carabiner keychains will make a great choice. Easy to attach to belt straps and bags, these keychains will be an instant hit with all of your clients. Let these functional key rings serve as a brand reminder and offer a high value gift for every one of your customers.
When budget is the watchword, keychains will make great handouts to consider. Designed to meet both your budget and quality demands, these sleek and essential keychains will keep your essential business contact info within easy reach.
Keychains can be imprinted with your brand or call to action message to create a viral effect during mass events like tradeshows and mailer campaign to announce deals or grand openings. You can even slip in these light weight and high utility handouts in your newsletter envelopes to create an interest and to make sure that your recipients actually open your mail. Reports show that you can ensure that 100% of your recipients open your mail by adding small lumpy mail items like keychains.
Great for small and medium size businesses, keychains will impress your prospects and grow your bottom line easily.  The best part your brand will follow your audience wherever they go. Share your experience of using custom keychains as promotional items in our facebook page to join an interesting discussion.