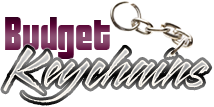 Solid Reasons For The Popularity Of Keychains As Promotional Items
Posted by admin
Posted on August 25, 2020
The rising popularity of keychains coupled with its extreme portability – make it critical weapon in the arsenal of marketers. Businesses looking for a high visibility and portable marketing tool can put their cards on custom keychains.
Offered in a wide range of classic choices like leather keychains or metal keychains or something casual like plastic keychains or vinyl, keychains will fit your promotional plan easily. Whether you are looking for  store promotional items, a fund raising item, team spirit swag or something else, these versatile handouts are hard to beat!
Some of these keychains are nice enough that your prospects may never want to use another kaytag again. Designed to look good and last long, keychains will make an understated way to display your brand to stay on top of the audience without being intrusive and on their face!
Unlike many other promotional products, keychains are not usually associated with office or workplace alone. Ideal for home, office or vehicles, these versatile handouts make excellent formal business gifts, casual party favors and everything in between.   Keychains can be customized to convey your emotions, thoughts and ideas with ease. No matter which audience niche are you trying to reach out, they will use and see keychains on a daily basis.
Keychains have a prominent imprint space for you to add your logo and perhaps your contact information. Adopt a tasteful way to make it special, so, your message will easily get all eyes on it.
 Keychains make great conversation topics as well. Choose from unusual shapes and colored models to pique quick interest. A van shaped keychain or a golf tee keychains are some of the many unique models that people won't receive every other day. Choosing a unique shaped keychains will put you ahead in the promotional game fairly early.
Versatile and gender neutral, keychains will impress every audience tribe with ease. Often marketers are stumped by the task of choosing a promotional gift item that will match the tastes of their target audience. Whether it is to pick up the popular colors, size or trends, choosing popular gifts are nothing short of a tight rope walk.
However, when you have popular handouts like keychains you can have a fairly easy way of choosing it. Keychains in any form will impress people of every age groups and demographics . So, you won't end up with cartons of unused promotional items in your warehouse when you choose popular and functional handouts like keychains.
 Join the conversation on Facebook, Twitter, Pinterest, or Linkedin and stay ahead of the game with tips, tricks and news.