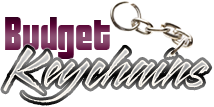 Custom Baseball Themed Keychains – The Best Handouts For The New Season
Posted by admin
Posted on August 26, 2020
Baseball is undoubtedly one of the most popular sports in America. For millions of hardcore fans across the nation, baseball is closer to their hearts than any other sport. Considered as a litmus test of strong mental and physical capabilities of the player, this outdoor game of baseball  is indeed one of poise and power!
Looking for a smart giveaway that will let your baseball team celebrate their game spirit? Wish to get your fanbase grow as your team gets ready for the new season? Baseball themed keychains will make a great choice. Budget friendly and incredibly useful, these will also make baseball souvenirs for your team.
If you are sponsoring a baseball league, promoting your corporate team, conducting a baseball match or in fact planning anything baseball themed, you need some perfect handouts to drive up the buzz and spread the word. This is where these themed keychains come to the center stage.
Team spirit items
Baseball is a game of swift and sudden moves and power packed shots that will literally get the stands on its feet. It is a game that involves rigorous practice sessions as well. So, whether your team is playing the real game or a practice match, budget friendly handouts like keychains will make a perfect team spirit item.
Custom keychains gives them a great opportunity to flash their team colors and mascot. These unique keychains will also make a great talking topic in their friends circles, which in turn will make their team more popular and brag worthy!
Crowd pullers
Baseball themed keychains are born crowd pullers. It is a clever way to get people gather in the venues and promote your brand all at once. Keychains are items that people need all the time to keep their keys safe and organized. A baseball themed keychain is a great way to stand out from the rest of the crop of keychains for any baseball player or fan.
Home run celebrations
A game of baseball presents many opportunities to show off the personality of the players and fans alike. Whether it is the hat, the colorful glove or the quirky hair cut, anything will get a lot of attention in baseball venues.  These baseball themed keychains could well be another item to the long list of unique keepsakes and accessories that the players and fans of this game have always been famous for!
If you are looking for a budget friendly way to celebrate a home run, nothing will match the charm of these unique keychains. Baseball is a sport which allows flexibility and freedom for the players when it comes to the dressing or accessorizing part. This is another solid reason to make these logo keychains part of the game day gear!
Fund raising items
Planning to conduct a baseball camp for the aspirants? Announce your plan and hand out these popular gifts to make it more appealing. Freebies will play a major role in making your message stand out. You can even use these popular keychains as funds raising items for sports clubs and community leagues.
Have a better idea to use baseball themed keychains in your promotions? Share it with us on our facebook page