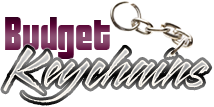 Custom keychains – Trade Show Giveaways That can Turn Handshakes into Sales  
Posted by admin
Posted on August 24, 2020
Industry events like tradeshows are crucial for businesses for networking and getting their message to a  massive crowd under one roof! Tradeshows are indeed a great platform to start and curate valuable relationships and make long lasting connections. Promotional giveaways like custom keychains will go a long way in cementing these initial bonds that you make on tradeshow floors into leads and sales.
Tradeshows draw a massive crowd. So, you need to look for budget friendly yet highly practical custom giveaways to impress the audience and send them home with a piece of your brand. Custom keychains will make a great choice as tradeshow swag. These may be clichéd handouts with nothing unique to boast. However, keychains  continue to be one of the most popular handouts even today.
It is amazing that even in this digital age, people rely on the old school method of lock and key to stay safe and a keychain to keep their keys organized! Indeed some good habits never change!
Being low cost items, you can offer at least one logo keychain to everyone who drops into your booth or whom you come across. If you thought being cheap could  make it easy for your recipients to discard  these gift items  quickly, you could be surprised to note that  keychains being incredibly useful are retained long after the show.
By choosing a product with a high utility value you are rest assured that your promo items will get a long innings at homes, work places or cars of your prospects. Keychains are available in various interesting models and colors.  Most people don't know that keychains are available in combo models with various added features like bottle openers, tape measures, DIY tools and a lot more.
Keychains are one of most useful everyday use items that people need. Whether it is to keep the keys safe and sorted or add a pop of color to their dreary bunch of keys or even as a lucky charm that they carry wherever they go, keychains play different roles for different people.
The best part is that keychains will remain in plain view of your audience all the time; whether it is on finger tips, tossed over the work desks or hanging on the wall, keychains get easy attention. Furthermore, anyone that walks by your lead will also be exposed to your logo.
Keychains make pedigree tradeshow swag because of its compact design that makes it easy to store, distribute and carry. Your recipients will love to use it almost immediately, thereby putting your brand on a display in front of other booths as well.
How do you rate custom keychains as tradeshow swag? Share your ideas with us on our facebook page.