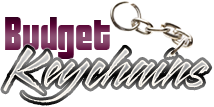 Soft Toy Custom Key Tags That Have A Massive Appeal
Posted by admin
Posted on March 11, 2019
Soft toy custom keytags offer the best of both the worlds of a stress ball and a delightful keychain at the same time. These soft touch keytags that enjoy a cute personality will stand out easily and will make your message sound interesting. Light weight and easy to distribute, these keychains are well suited to promote all types of businesses and brands we well. The fun and the laid back charm of these keychains will tug the hearts of everyone easily and make it easy for marketers to apply in a variety of promotional events and occasions.
Apart from being fun and attractive, these custom keychains offer attractive imprint area for you to place your brand and message. The best part is that by personalizing these attention- grabbing keychains you can make even a low key promotional event lively and interesting unlike ordinary and bland custom gifts that fail to cut the ice and get your audience engaged with your brand.
Everyone needs keychains to keep their keys safe and well organized and to carry it in style. Offered in various styles and color choices, these versatile handouts will please every genre of audience. The best part is that these will sneak in your brand right into the hands of your audience without being intrusive.
Soft toy keychains double up as stress relievers too for your audience, which will further enhance the mass appeal and popularity of these logo keychains. Soft toy keychains make a pleasing promotional choice that businesses can keep in their mind whenever they need a popular gift to accompany their brand name.
Here are some of the popular models that you will find interesting
Soft Black Bear Key Tags with X -Small T -Shirt  A budget friendly and cute handout for events all round the year, these keytags make excellent party favors, mailer gifts and store promotional items. This plush key tag features a cuddly bear with expressive embroidered eyes donning a colorful T shirt. The best part is that these keychains are not just for carrying keys but can also be attached to bags using lobster claw clasp as cute accessories that will turn heads.
Soft Horse Key Tags with X -Small T -Shirt make a perfect gift for businesses with horse mascots, pet stores , animal shelters, animal activists and more, These  CPSIA compliant, soft plush keys will put your brand on a high speed trail for sure.
Have you used plush animal key chains in your promotions? Do share your thoughts and experiences with us at our facebook page to join an interesting discussion.