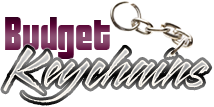 Custom Gifts For Celebrating Your Achievements With Your Customers
Posted by admin
Posted on March 7, 2019
For businesses, sharing the happy moments and milestones with the customers makes a proud moment. It will go a long way in strengthening the relationship with their customers. Show your customers how much they mean to them by handing out custom handouts imprinted with your brand. Being on a budget need not take the steam off your event. Check out budget friendly handouts like custom bottle opener keychains that will come handy during happy hours. Every time they pop the top of their favorite beverages, your audience will feel proud to be part of the special event.
Bottle opener keychains are practical items that are easy to carry around. Every time your recipients do so, they will have a reliable keychain for their keys and a smart party staple at easy access. A unique gift for everyone, bottle openers are however often overlooked. Most people forget to carry their bottle openers and end up borrowing from revelers at the next table. When they have a combo gift like a bottle opener on a keychain, they can always be party ready anytime, anywhere!
How to personalize
These custom gifts can be imprinted with virtually anything. Be it your brand, date of the event, tagline or mascot, just be creative enough to draw easy glances. These full color imprinted keychains will go on to become the favorite talking topic for your recipients. If you want your prospects back in the stores more often why not imprint a discount coupon or a fun contest may be.  Options are all yours when you have a crowd pleasing gift idea like bottle opener keychains that will win customers over.
How to distribute
Custom keychains are light weight, compact and easy to distribute unlike many other promotional items. If you are planning to send out newsletters to your customers, slip in a fun shaped keychain that will increase the chances of getting your mailers read. This surprise gift will get a lot of appreciation from your audience. It  will even grab the attention of anyone who sees it- irrespective of whether they use it as keychains or bottle openers! Another way to distribute these budget friendly items is during tradeshows where you expect a massive and diverse audience. Popular and versatile keychains enjoy a wide fan base, which makes it a sure fire way to impress every genre of audience.
Unique shapes that turn heads
These logo items are offered in shapes that look anything but keychains! Choose from an interesting range of shapes like animals or sports themes to grab easy attention. These may even be retained as souvenirs or collectibles by the audience, which means your brand, will never cease to work!
Do share your experience of using custom keychains as your promotional items to join an interesting discussion.