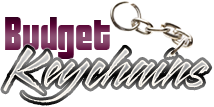 Smart Ways To Include Logo Keychains In Marketing
Posted by admin
Posted on August 24, 2022
Are you tired of using the same old promotional products to advertise your business? Why not consider this classic promotional item of printed keychains that are often overlooked. It will improve the way how people see your brand and enhance brand exposure too.
Keychains not just keep the valuable keys safe and well organized but make trendy accessories and bag  décor items. For most people it is a fun way to highlight their hobbies or social commitment as well. For instance, a soccer shaped keychain will be  the best way to talk about the  football love of someone.
Over the years, businesses have exploited the promotional potential of these simple accessories. Consequently, their designs and functionalities have improved through technology, which has made keychains more dynamic these days. For instance, combo models like USB Keychains will make a great way to reach out to the digital crowd. Bottle opener Keychains  that bring together the dual utility of a keychain and a bottle opener is a great way to promote bars and hospitality  business niche. Choices are indeed countless.
Durable
Keychains are long lasting. Interestingly, most people never even think of replacing their keytags once they become familiar with it as it is a handy way for them to identify the different keys. Designed to withstand the rough and tumble of everyday use, custom Keychains will ensure consistent impressions at one time investment.
Functional
Keychains are highly practical among every genre of audience. Thus your brand on these custom items will get incredible exposure from day one itself.
Highly Customizable
Keychains have a high visibility imprint space that will set a great background for your message. Put on your creative caps to come up with an interesting design that will impress the audience and meet your promotional needs. Make use of diverse imprint methods that suit the material choice of Keychains. From laser engraving to screen printing ad more you will have multiple imprint options to consider.
Keychain marketing is effective because it gets people's attention because it will remain out and about always rather than staying hidden in a closet.
Here are some popular ways to use keychains as marketing items.
As Promotional Giveaways
One of the best ways to use custom keychain is by turning them into your promotional giveaway during promotional events and special sales.
As thank you gifts
Keychains can even be handed out as thank you gifts to new clients, which will help to win their loyalty for their business.  This thoughtful gesture will go a long way in reinforcing your relationship with them as well.
Referral gifts
Rewarding customers is indeed a great way to retain them. Offering loyalty gifts like Keychains will definitely encourage diners to return to their shop often. It will also make the much desired word of mouth publicity. Since it's very stylish and undoubtedly very useful, your clients  would surely be happy to get this custom  merchandise.
Event Giveaways
If your company is sponsoring any local community events, custom Keychains are obviously a great handout considering its low cost advantage . Choose from a wide range of interesting shapes and combo models like flashlight keytags that will also go well with the promotional theme.
It will provide additional marketing exposure for your business, every time the recipients use these keychains in public. In addition, consumers prefer to support companies actively participating in community events.
Need more ideas to use custom Keychains in your promotions? Watch this space for our daily blog posts.