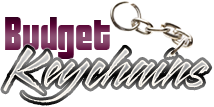 Few Reasons To Make Keychains your Swag
Posted by admin
Posted on August 23, 2022
There can't be anything better for marketers than having visual representations of their business to get their customers' attention. One popular example of such a promotional item is custom Keychains. Budget friendly and incredibly popular, Keychains can be used by all types of business verticals right from fashion brand to food niche and health care  segment- to list a few.
Why People are smitten by the idea of free Keychains
Keychains- by the dozens are something everyone needs to organize their keys and put some order to their busy morning routine.  Thus, for marketers, custom keychains are an enchanting way to impress their audience and introduce their brand.
Top 4 Reasons to Invest In Promotional Keychains
Even in today's modern world of technological advancements, people rely on classic items like keychains to keep their valuable keys safe. Thus marketers can put their brand on these popular accessories to promote their brands better and make their brand stand out in the saturated market.
Keychains symbolize your brand
Shaped Keychains that reflect your product line will truly represent your brand. Thus your recipients carrying these trendy keychains will double up as popular brand ambassadors for your business. To make them effective, always ensure that your company's branding and core value should reflect in them.
 Connect with your audience
How effectively you get across your message into your audience is what builds brand loyalty. Add not just your logo, but fun quotes or artwork that will show your brand's friendly and playful side. It will ensure better engagement of your brand with your audience and help you to make an emotional connection with your audience.
Increase business exposure.
Keychains in interesting shapes will be memorable. When customized, Keychains will make formidable brand reminders that people remember for a long time. Using corporate colors and choosing models that reflect your business line will command the attention of your business. For instance, realtor businesses can consider house shaped keychains that make conspicuous symbols of your business whereas bar promotions will get a notch better when you incorporate bottle opener keychains as your swag!
Effective way to educate people
Shaped keychains make creative visual displays to familiarize your audience with your brand and the services and products you offer.
Help generate leads
Likewise, businesses like restaurants and fast food chains that use popular giveaways like keytags are likely to get  more diners. Moreover, keychains appeal to people of all age groups including kids, which in turn will enhance your branding exposure.
Keychains leave  lasting impressions
Being highly visible, keychains will engage the prospects and even people around with your message to create a stronger brand identity. Keychains will  also enjoy an incredible visual appeal that feed their eyes  instantly. Make sure to  use creative customization tips  to make it more effective and crowd pulling. With that said, investing in popular yet budget friendly handouts like keychains is indeed the smartest marketing strategy you can ever try.
Reach out to our in-house product designers to  create the design you need for your business. Explore our complete line of custom keychains to get started