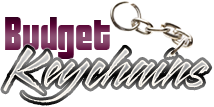 Exclusive Custom Keychains- Something Special For Every Event
Posted by admin
Posted on August 21, 2020
All keys normally look alike! Probably what sets them apart is the keychain that holds it. Though there are different types of promotional keychains in the market, designing your own custom keyring will keep your business stand out.
Design your own custom keychains by imprinting your logo, artwork or taglines to make it a unique handout for your clients or employees.  Your recipients will be reminded of your brand every time they open the car, home, or office. Customized keychains enjoy a high retention as  keepsakes as well. Your message imprinted on it will make countless valuable impressions during its shelf life to make it a highly practical gift with a high ROI.
Customize your keychains exactly how you want them to look like. Just put on your creative caps to come up with something innovative. Budget friendly and useful, keychains make great tradeshow swag, milestone gifts or mailer items. Every time your recipients carry these keychains around, your message gets the attention of a fresh set of eyes and ample word of mouth publicity.
 Get more value for your promotional dime by choosing combo models like bottle opener keychains or pointer keychains among others. These are not just  plain keytags, but come handy during various situations in everyday life.  Bottle opener keychains get all eyes on it during parties and shenanigans whereas a laser keychains will make business presentations spot on! These will make a great addition to the work bags of your employees and clients and a great talking topic as well.
Flashlight keychains offer the added feature of a flashlight apart from a keychain to make your logo visible even in the dark.
Looking for something quirky? Shaped keychains in various themes will be a smart choice. Whether it is automobile themed, animal theme or sports themed, you can easily find a model that will speak a lot about your business. For instance, a pet grooming center will find these cat shaped keychains a great choice to promote their brand and the services it offer. A house shaped keychains will make a tell tale reminder of a realtor agency or a home loan provider.  Options are truly endless.
 Material choices
Classic metal keychains will make a great handout for corporate events and milestone celebrations. Leather keychains exude an elegant and sophisticated feel, which makes it rank high in corporate gift items.
Looking for a durable yet budget friendly keychains? Acrylic keychains will make a perfect choice. Offered in various shapes and brilliant colors, these keychains are designed to look good and last long. The best part is that these can also withstand the rough and tumble of daily life with a wide grin.
 Need more tips on custom keychains; reach out to our team to stay on top of trends or watch this space for more blog posts.