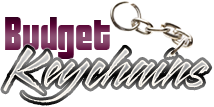 Rejoice The Sports Season And The Outdoor Fun With Custom Sports Keychains
Posted by admin
Posted on August 4, 2016
The sports season coupled with the outdoor fun will make summer a perfect time for business owners to throw in these personalized sports keychains into their marketing mix. No matter whether it is to promote sports leagues/ events, as store purchase gifts or tradeshow handouts, these ever present items will never fail to grab the attention of the world outside. The 2016 Summer Rio Olympics that will be held in Rio de Janeiro, Brazil from 5 August to 21 August 2016 is yet another reason for marketers and the sports fraternity to think about a sports themed promotion this season.
Why sports themed keychains
Everyone uses keychains in their daily lives to keep their keys well organized and to carry these safely. A trendy promotional keychain will instantly grab the attention of everyone around and will easily set off word of mouth publicity for your brand. Be it in the car, at the office drawers or at your house door, a stylish keychain will instantly grab the attention of everyone who sees it. Budget friendly and easy to distribute, keychains are hard to resist. People simply loves to add on to their key collection even at this age of biometric security systems and key-less locks!
Planning to promote your local athletic league or a booster club this season? Here we go with some of our hottest custom sports themed keychains that will appease to not just the sports players but also for everyone who loves sports.
Tennis Racket Shape Bottle Opener Sports Keychains: Your brand will enjoy a long rally when you have these racket shaped keychains as your game partner! No matter whether you hand these out during next tennis match in the locality or use it as purchase gifts at your sports store, these trendy bottle opener keychains will keep your brand in front of your recipients during happy hours and game sessions alike! It makes a great gift idea for budget marketers who want their brand to play long shots at small investment.
Promotional Runner Shape Bottle Opener Sports Keychains : Bolt ahead of niche competition with these unique runner shape bottle opener keychains. Great for promoting businesses and spreading awareness messages, this keychain will make an instant attention seeker over bags, backpacks or purses.
Motorbike Shape Bottle Opener Keychains : These keychains that feature a swanky motorbike is a delightful option to give wheels to your branding campaign. Great for promoting bike races, vehicle marketers and men's fashion brands, these keychains will literally ensure the thrills and spills of a having a race bike in hand for your recipients! It will make a thoughtful gift for party animals, crazy sports fans and bike enthusiasts during promotional events, parties or tradeshows.
Check out our fabulous collection of sports themed keychains that will surely carry your message for a very long time even after the sports season.