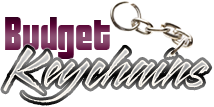 Promotional Keychains – The Key To A Successful Brand Campaign
Posted by admin
Posted on July 28, 2016
Custom keychains are essential items that almost everyone carries with them daily. So, can there be a smarter way to get your brand out and get the eyes of your recipients on your logo just as often than these imprinted accessories from Budget Keychains? Our promotional keychains will be a hit during your forthcoming business events or meetings and work just as well as loyalty gifts or thank you items.
Budget friendly and always in use, these logo items can be used to promote all types of businesses and events.
Neutral and well received by every genre of customers irrespective of their age or gender, logo keychains are here to stay in promotional circuits for sure.
Light weight and easy to distribute ,keychains are the best options to consider for mailer campaigns and mass promotions like tradeshows
Keychains are available in a range of interesting models including carabiner keychains, tape measure keychains and multi tool keychains among many others.
So, if you wish to get your company's name in your recipients' pockets and wallets without fail, look no further than these custom keychains. We have hand-picked a few of our top selling keychain models that will help you get started.
Tools and hardware keychains: At a time when DIY has become a fad, there can't be a better custom gift to consider other than these multitool keychians that come handy in countless situations and emergencies. Be it to fix a screw, scratch a lottery or light up the way, these keychains will be handy. Just imagine the exposure your brand imprinted on these will get every time these tiny task masters are in action!
Bottle opener keychains: Handy and always a hot favorite in parties, weekend fun and in daily lives, these keychains will fare well as not just keytags but also bottle openers. Keys are likely to be misplaced easily so are bottle openers. So, why not tag these together to make a meaningful gift that your recipients will treasure all their lives.
Flashlight keychains: Your recipients will surely thank your brand for having handed out a functional gift that they may need anytime. Hand out the convenience of an easily accessible flashlight at their finger tips with these logo items that will enjoy a long retention. Every time your recipients use these, your logo and brand on these unusual gifts will grab a few eyeballs for sure.
Keychains might be ubiquitous items that cannot boast of any novelty. However, it is interesting to note that even in this modern robotic age, there are certain logo items like keychains that are hard to be replaced from the everyday lives of people. Shop for these evergreen promotional items and make your brand part of the life style of your recipients.