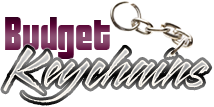 Reasons to Use logo Keychains to Promote Your Business
Posted by admin
Posted on August 1, 2022
Let's be frank about it! Keychains are something everyone needs to keep their multiple sets of keys safe and at easy access. The high utility of keychains will indeed make a popular swag choice, for all types of businesses right from bars to hotels, banks and pet care centers. Personalized keychains are the perfect giveaway to engage your audience .
Budget friendly
It is crucial for businesses to consider cost-effective methods to connect with clients and guests and want them to have the best brand experience. This is where low cost giveaways like keychains come to the center stage.
Why logo keychains?
If you are planning activities and events involving prizes and gifts, custom keychains will make a great choice considering its low cost advantage and high utility. Your clients will find it useful not just in their everyday lives , but during road trips and camping as well.
Make impressions
Ideally the promotional items that you choose should also create the best impressions, which in turn will make it a great choice for marketing your business.
Incredible visibility
Keychains are everywhere; your recipients will find it useful at home, office or even on the go. So, your brand and message on these items will get a lot of exposure wherever your recipients go.
Fun to customize
The large and prominent imprint area can be used to highlight your logo, message and artwork. This is another reason they are a great product choice for your business. When someone sees these interesting handouts they will also be keen to know where they can get one.
Worth the investment
Reports show that clients and customers are much more likely to connect with businesses that offer them high-quality promotional products. Considering the fact that keychains are incredibly cost effective, they are entirely worth the investment. Show your clients how much they mean to you by handing out these highly engaging giveaways of keychains.
Unique
Further, by customizing keychains, you get a unique handout to connect with your audience and spread the word . It will stand out in the sea of ordinary keychains and will easily catch the attention of everyone around when used in public.
Durable
Custom keychains are also sure to last a long time for your clients. In fact most people, won't even consider changing their familiar keychains as long as they work. This is a unique characteristic in custom keychains that is hard to beat! To be frank, there aren't many promotional products that offer as much exposure as custom keychains.
High-quality handouts to highlight your high-quality business
Moreover, let your clients know that your business is worth their engagement by investing in these popular handouts of keychains. An interesting custom keytag will obviously make a talking topic for your business, and hence make smart investments that will enhance the engagement from potential customers.
Using Keychains as Giveaways
Consider keychains to be part of your business this season, to get your message out far and wide. Whether it is as contest prizes , raffle gifts, mailer items or more, custom keychains will look great and will fit all types of promotional needs.
How do you plan to use logo keychains as your branding tools? Share your ideas with us on our facebook page.