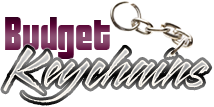 Lock Out Your Competition with Keychains
Posted by admin
Posted on August 2, 2022
Summer is all about luxurious beach holidays, road trips and more for most people. However, it is fact that summer also happens to be a busy time for businesses to enhance their outdoor brand exposure. Custom keychains make a popular marketing tool for the budget savvy customers.
Here are five reasons how companies that are using custom keychains unlock their branding potential by wiping away the competition!
Creates Long Term Exposure
If you are looking for long term exposure at one time investment , custom keychains will make a great choice. When companies realize that branded keytags travel with their audience wherever they go , it will give them yet another reason to invest in these promotional items.
Multipupose items
Gone are the days when keychains used to plain and boring. These days, interesting multipurpose keychains like bottle opener keychains or flashlight key chains  are a rage. Thus by investing in these combo models, marketers get dual brand exposure at the cost of one.
Long lasting
Keychains last long and enjoy a high retention among your audience. Most people don't even think of replacing their keytags as long as it will work. While these  custom giveaways are an investment worth considering  for businesses, for  their clients, they become high utility and engaging free gifts that are hard to resist. Win-win!
Practical
Keytags cater to all types of customer needs. By making keychains their marketing giveaways, businesses can stay ahead in the race and follow the promotional trends. Both these factors are equally important to make your gifts appealing to the customer.
Further, when a business puts the customer needs first, they tend to think what a consumer will use. Since keychains are highly versatile, these make desirable handouts that leave a lasting statement.
Keychains  Are symbols of elegance
Many times, people associate a branded keychain with excellence. Thus, your recipients  are more than willing to promote a product when it enhances their status. Popular across all age groups and demographics, custom keychains make swag that can even set off social media conversations. Your recipients will indeed be pleased by the attention they get when they receive these logo keytags for free.
Affordable
When companies think marketing, promotional budget is a strain for most. Logo keychains are a  budget friendly  way to draw consumers to your business. Having portable  promotional products like keytags will create  free repeat exposure during which a consumer interacts with your brand and create a memorable experience.
High quality swag
Promotional keychains are available in a wide range of models including metal keychains and leather keytags among others. Creating incredible promotional items will highlight the quality of the brand itself. When you have a good quality swag, it  resonates with the quality of your brand to the customers.
Fully customizable
Keychains are fully customizable and hence will offer a smart way to highlight your brand identity. Show what you can offer to your customers while celebrating the fun side of your business by customizing keychains with a captivating slogan or artwork.
Come up with creative ideas that will unlock your companies branding potential! These giveaways will make your business grow and beat the competition with this fun form of live marketing. Choose from our complete line of custom keychains to choose a model that will benefit your company!