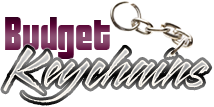 Custom Keychains – Your Brand Deserves Nothing Less
Posted by admin
Posted on January 19, 2021
Keychains are so much more than mere organizers for our keys. These nondescript items have evolved to be one of the most popular giveaways in both personal and corporate events. Customize some keychains exactly as you want by adding your logo, artwork or message to come up with the best corporate gifts at a cost effective price.
Custom keychains are premium gift ideas to promote your logo! No matter whether you are planning store promotions, fund raising event, community events or a mailer campaign, incorporating a custom keyring with your brand logo will help you build brand awareness. You can also give these away during product launches, pop-ups- as these freebies will surely be appreciated by your clients and customers. Being budget friendly, these logo items wont not cost you a fortune as well.
 Keychains are available in dime a dozen shapes and colors. Whether you are a game for sports themed keychains, animal shaped keychains, multi functional keychains or more, you have something that matches well with your promo theme. Keychains are not just used to carry keys as these versatile giveaways offer a lot of uses for the recipients.
To Accessorize
A colorful keychain will readily make a perfect ornament to jazz up a plain looking bag or wallet into something more fashionable and cute. You can add a pop of color to match your neutral colored bags to elevate the fashion sense.
As collectibles
Custom keychains can also be great collectibles. Nobody can have too many keychains ever and unique models bearing interesting slogans or mascots end up as well cherished collectibles that your recipients will love to flaunt and even trade with their friends, which means that your message imprinted on these logo items will always get a new audience!
To stay organized
Custom keychains can actually organize so many more things  aside from keys including purses, tags and other stuff you want to access easily. The more the usage the more will be your brand popularity. Choose interesting models like flashlight keychains or bottle opener keychains that are much more than plain keychains. Every time they use it to light up their way or pop open their bottles, your logo gets a dual exposure at the cost of one!
For themed promotions
Interestingly, keychains are available in a wide range of themes and shapes, which makes it easy for marketers to include these everyday items in their promotions effectively. For instance, realtors will find house shaped keychains a great medium to talk about their business.
A base ball shaped keychain will fit the bills of base ball leagues or booster clubs or for home runs.
Are you into transportation niche?Truck shaped keychains will make a great way to tell your audience about your services and leave a lasting reminder in their hands. Options are truly limitless
All you need to do is explore our complete line of custom keychains to choose a model that matches your theme