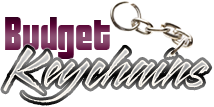 Put Your Brand In The Spotlight With 24 Hour Custom Keychains
Posted by admin
Posted on September 13, 2019
24 Hour custom keychains ensure that your message will enjoy exceptional visibility and reflect your brand identity. You get these keychains in a day after placing the order, which makes it a great choice for quickly convened events and tradeshows. No more waiting and anxious moments as you get these  keychains in 24 hours and let you beat the deadline!
Light weight and easy to distribute, these high utility gifts make great holiday gifts, Halloween trick or treat items and mailer gifts. And if you are in a hurry, you need nothing but these 24 hour rush products to beat the deadline.Your prospects will see your brand every day and will be reminded of your message.
If you are on a budget and looking for some easy to distribute products, keychains will make effective products. These items have an excellent price / quality ratio, which means that these logo items never get discarded. Keychains are always at work and remain in full visibility of your audience, thereby spreading your message easily and quickly.
We offer custom keychains in every shape, size, color, style. Wish to get it in 24 hours to meet some short deadlines? Here are some popular models that you will find interesting. Budget friendly and ideal for any occasion, these keychains will make sure that your logo will be perfect and prominent.
Here are some popular models to consider
Whistle, Light And Compass Keychains- Red These multipurpose keychains are used not just to carry keys but for many other purposes. Your prospects will find these useful during camping, trekking or adventure activities as these logo items include a safety whistle, a handy flashlight and a compass that will help them to navigate even unfamiliar terrains.
Round Badge Holder Keychains make great handouts during tradeshows and business events and make perfect choices for budget friendly promotions and bulk gifting. Your prospects will find it useful for holding not just keys but gate pass and badges among others.
Customized LED Keychains : Enjoy a sleek and smooth design and an elegant color profile. Your brand and message imprinted on these keychains will never get overlooked.  These dual function keychains that function both as flashlight and keychain will make a smart choice during travel or holiday trips. Every time your prospects use it as keychains or flashlights, you are rest assured of promotions that work!
Rubber Tape Measure Keychains With Laminated Label will make a high utility gift for promoting furniture stores, realtor companies, landscaping services and more. It can be used as an individual handout or as an add-on with some other big budget gifts.  Get your brand and message imprinted on these keychains to make a moving billboard that never gets overlooked.
Custom Carabiner Keychains: Hands- free convenience at its best! Carabiner keychains are a rage among every genre of audience. Sleek and stylish, these can be attached to belts or bag straps during outdoor activiti
es and road trips. Your brand imprinted on these pretty keychains will get everyone's eyes!
Keychains With Slim Bottle Opener: These sell like hot cakes all round the year. A popular choice among party revelers and average Joe alike, these keychains make a great budget friendly handout to consider. Your recipients have an added reason to carry these keytags wherever they go because of the bottle opener feature on it! Your brand imprinted on these will make a great talking topic in their party circles.
Which of these keychains are you planning to use in your promotions? Share your thoughts with us on our facebook page