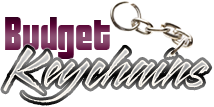 Customize Keychains For Your Brand and Stand Out In The Competition
Posted by admin
Posted on September 12, 2019
 Keys are some of the few things that everybody carries at all times. By putting your brand on these everyday items you can easily raise awareness for your brand. Keychains are available in a wide range of models and price rates, which means that your prospects will have your logo in their purse or pocket all the time. Pass them out at your next event or gift them to employees and clients for maximum brand recognition. Choose a model, color or shape that matches your promotional theme for added impact.
Keychains make versatile accessories that will match every class of audience and demographics-something that cannot be said about other custom products. Keychains make highly useful accessories for employees and clients alike. Customize these with your brand and message to ensure brand display 24 x 7!
Today, keytags are available in a wide range of interesting models like flashlight keychains, bottle opener keychains, carabiner keychains and more. Every time your recipients use it to carry keys or for the added features, your brand will get the undivided attention of your audience.
A handy bottle opener will be a welcome addition to the party staples of your prospects while they don't have to worry about stepping out into the dark when they have these flashlight keychains on hand. Laser pointer keychains are great for business presentations, to pull off some Halloween pranks or get your inquisitive dog into a tizzy!
Metal keychains or leather keychains make a classic business gift for your clients and high value customers. These make great milestone souvenirs that get retained for a long time. Offered in a wide range of exceptional models including the triple spinner keychains with a free spinning center-piece that doubles up as a toy.
Looking for a budget friendly keychain for mass events like tradeshows? Look no further than acrylic keychains. Sturdy and light weight, these keytags also make great mailer gifts. The low cost benefit will make them proven fund raising items that not many people can resist.
Sports themed keychains like bicycle shaped keychains or golf club shaped keychains make great sport spirit items and souvenirs alike. Novelty keychains are also highly popular as wedding favors and party gifts. Your message on these custom gifts will always remain in plain view of the world outside and double up as great collectibles.
Immensely popular and easy on your budget, keychains can be easily distributed to a wide audience. Pass them out at trade shows, use it as holiday gifts or as raffle prizes to make a buzz for your brand.
How has been your experience of using custom keychains as your promotional items? Share your thoughts with us on our facebook page.
Share and Enjoy