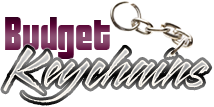 4 Practical Multifunctional Keychains That Deserve a Second Look
Posted by admin
Posted on September 16, 2019
Keychains make it easy to carry multiple keys on the move. Apart from being an everyday item, keychains make decorations for bags as well. A keychain will reflect your personal identity and hobbies. Offered in a wide range of shapes and material choices, key tags enhance the mood and personality of the users, will make tokens of thanks and perfect handouts for your clients or friends.
Versatile and highly popular, custom keychains will suit every class of audience irrespective of their age or demographics. The best part is that keychains have come a long way from being plain and boring keyrings to highly useful multifunctional keychains that also shows your taste.
Here are some of the popular multifunctional keychains that make perfect custom gifts.
1.Flashlight Keychains
Flashlight is a common household item in our lives, but often we end up without a source of light during power outages as we normally do not carry flashlights daily. Carrying this flashlight keychain with you will ensure that a handy source of light whenever you are in need of it. Customize these high utility handouts with your brand and message to make it truly special.
2.Bottle opener keychains
Bottle openers come handy not just during party hours but even on the move or refreshment hours to pop the top of fruit cans, soda bottles and more. Not having a bottle opener can be a highly tricky situation. Handout these bottle opener keychains that also work as a bottle opener to ensure double brand exposure at the price of one!
3.Carabiner keychains
We all have been through that difficult task of trying to find a key from the bag while on the move or in a hurry! Carabiner keychains make a safe way to carry keys and ensure hands free convenience. These make great handouts for hikers, outdoor enthusiasts and travelers. Your brand and message imprinted on these will get a lot of attention as these carabiners stay attached to the backpack straps or belt loops. Reports show that the most useful handouts are often the most popular in custom gifts.
4.Tapemeasure Keychain
Small and portable, these keychains will make a perfect accessory for not just DIY enthusiasts and handy men but everyone in their everyday lives. Be it taking the measure of a kitchen shelf, a garden hedge or a piece of cloth, it will be of great use. The fitness enthusiasts will find it a  clever way to keep a tab on their waistline as well. Everytime they use these custom tapemeasure keychains  in one way or the other, their engagement with your brand will go up manifold.
Need more such multifunctional keychains? Browse our collection and choose a model that matches your needs and budget.
Share and Enjoy