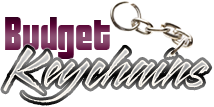 Proven Benefits Of Custom Keychains in Promoting Your Brand
Posted by admin
Posted on February 6, 2023
Custom giveaways have always been an effective way to generate brand awareness and reinforce your market position. With scores of promotional giveaways in the market, it will be a challenging task for businesses to choose a handout that will surely work. This is where custom keychains come to the bigger picture.
Wonder why should you be using branded keytags  in your marketing plan? Here are some of the top benefits.
Low Costs Per Impression
Keychains are everyday items that will make limitless brand exposure during its shelf life . They have one of the lowest cost per impressions among custom gifts, which will ensure a high ROI for businesses and will fit even small scale marketing plans.
Keychains enhance brand popularity
As people use keychains on a regular basis, it will drive up the brand recall of your recipients and even turn them to a customer in the future. In addition, logo keychains also build up a sense of reciprocity in the minds of the audience, which in turn will inspire them to support your business.
 Freebies are indeed hard to resist. Your recipients will develop a preference for things simply by being exposed to them. Thus custom giveaways never fail to work.
Promotional keychains complement other marketing channels
Promotional keychains will sync easily with other marketing channels including digital promotions. It is ideal as contest giveaways, referral gifts, mailer items and so much more. No matter how you choose to use it, they will become a great ice breaker among your prospects that will ensure better interaction with your business
Keychains Increase Customer Loyalty
Keychains make a great choice as referral gift to existing clients who refer new leads. Reports show that it is expensive to acquire new customers than connect with your existing clients. So, make sure to keep them in fold by offering these thoughtful gifts. By putting these high utility gifts in the hands of your brand advocates, you can increase their loyalty to your brand.
Keychains can be used beyond the Marketing realm
The application of custom keychains is not limited to the promotional realm as they are great for employee appreciation and fostering a healthy organizational culture as well. You can customize it as gifts for new hires or as employee appreciation gifts among others. It will keep your team happier and retain your best talent within the organization.
They're Useful
Moreover, keychains are something everyone needs. So, it will make a marketing strategy that your recipients will be happy to be part of. So, useful giveaways like keytags will obviously ensure better interaction with your brand.
Limitless options
Keychains have indeed come a long way from being basic and boring. These days you will find a lot of interesting models including multifunctional keychains like bottle opener keychains , flashlight keychains and more. So, your brand will get an incredible exposure when your recipients use it as a keytag or for the add-on features.
Wish to dip your toes into the exciting world of promotional keychains? Speak with one of our brand experts today to help find the perfect match for your branding.