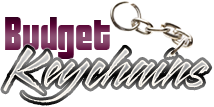 How Custom Keychains Build Buzz for Your Business
Posted by admin
Posted on February 7, 2023
Whether it is a new product launch or business promotion, building buzz around it can help guarantee its success. High utility freebies like custom Keychains can capture the interest of your audience and  help you set a strong promotional pitch fairly early in the event . Moreover, handing out custom giveaways is the best way to get people talking about the launch.
Wondering how  something ubiquitous like logo Keychains can build up buzz for your brand promotion? Read on. This post could just be for you
Keychains help to establish Your Credibility
Buzz begins when you communicate your message to the audience in such a way as to resonate emotionally with them. It will also enhance your  brand popularity and credibility. Every time your recipients use these logo items it will give an impetus to your event.
 It will help you to Know Your Customers
Free giveaways like Keychains set off word of mouth publicity and will offer a tangible reminder for your brand. Keychains are available in a wide range of popular models, which means you can choose something special for everyone. For instance, classic models like leather keychains will make a great choice for corporate clients and business associates whereas  for a younger audience group, you can choose novelty keytags. It will create a buzz and influence the purchase decisions of the recipients. When you hand out giveaways it will easily engage the audience as well.
Impress the audience
Keychains are universally popular. So, your audience will be excited to get it . Plus it is something everyone needs to keep their keys well organized and at easy access. Reports show that highly practical giveaways like keytags will impress the audience and will draw them closer to your brand. Popular handouts like Keychains make consistent impressions for a long time at one time investment.
Keychains can be used to promote exclusive deals and offers
In addition, keychains are easy to distribute in person or through mailers.  So, you can customize it to promote your exclusive deals and offers to customers who sign up in advance. This helps to create a sense of urgency  in the minds of your recipients , which in turn can drive conversions and word of mouth publicity
Make your customers feel special
Offering promotional giveaways like keychains will go a long way in making the customers feel special. This will let your audience know about everything about your brand and how it can affect their life. Customize it with your logo, call to action message or artwork. Try something nobody else has done before, by being creative. It will create excitement in the minds of not just your primary recipients but even people who happen to see these products.
Do Your Research to find the most popular models
Research your audience before  choosing promotional keychains to see who is really interested in your products. It will also help you to boil down your choices on your giveaways. Choose the most trending models that the majority of recipients may like. The best part is that custom keychains also will complement the rest of your marketing to enhance your branding reach. Create some mystery around your campaign in social media through fun contests. Hand out custom Keychains for the winners to ensure a long term residual effect
Looking for more ideas? Watch this space for our daily blog posts.