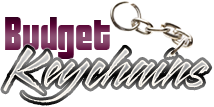 Promotional Keyrings – Handouts That Can Increase Your Business Manifold
Posted by admin
Posted on December 27, 2018
Custom keychains stand out in the sea of other promotional items for its distinctive features. Ideal for promoting all types of brands and businesses, custom keychains will never fail to appease any genre of audience. Offered in a range of designs, price points and colors, promotional keychains offer more advantages over other types of promotional products. Incredibly practical, keychains ensure one of the most effective forms of marketing for sure.
Functional to the core!
Keychains are daily use items that everyone needs to keep their valuable keys safe and easily accessible. Reports show that every day, people spend a substantial time searching for misplaced keys. By handing out custom keychains, marketers can sneak in their brand to the audience and help them stay well organized. Win- win situation! Imprinted keychains make great corporate gifts, mailer items or tradeshow handouts thanks to its low price rate and massive popularity.
More value for your money
Interestingly, giving away keychains that have added functions means that they are more likely to hold on to these for a longer time. Consider combo models like bottle opener keychains or flashlight keychains that give the recipients the additional benefit of a bottle opener and a flashlight along with a handy keychain. These custom keychains offer particularly good value for money because they make consistent impressions all through its shelf life.
If you are on a budget
Imprinted keychains are budget friendly, which will allow marketers to order in bulk yet stay within their budget. Keychains never go out of trend as everyone needs keychains to stay safe even in this digital age of biometric locking systems. Customize these with your brand and message to make it a portable billboard in the hands of the users.
If you have a diverse audience
Choosing gifts for events that draw a mixed crowd can be a challenging task because you need to find a gift that will appeal to every genre of audience irrespective of age or gender factors. Keychains will make a perfect choice because everybody will find these logo gifts highly useful.
Limitless options
Keychains are available in various material choices like leather, metal or acrylic among others. The countless options on offer will make it easy for the marketers to choose a model that matches their promotional theme or corporate color.
Are you planning to use custom keychains as your promotional items? Share your ideas with us at our facebook page and join the conversation.