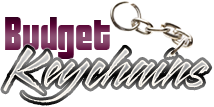 Custom Key Chains- Business Promotional Items You Can Count On
Posted by admin
Posted on January 2, 2019
Popular custom gifts like keychains will go a long way in keeping your brand stand out in the promotional clutter. Every day, people see countless advertisements of all types and to make sure that your logo stays close to their mind, choose custom gifts that are highly useful. Companies strive to grab the biggest customer pie and stand out in the competition by using promotional strategies of all possible types. An abundance of advertisements could actually desensitize people to advertisements and the best way to cut through this haze would be promotional gifts that are interesting and useful.
Branded keychains will get your name and contact details into people's hands. It will enhance their familiarity with your brand and will serve as long lasting reminders for your business. While paper business cards could get damaged or misplaced easily, branded items like keychains with a high perceived value will leave your contact details right in the hands of your audience. Keychains make useful and beautiful gifts that will serve as daily reminders of your services and products.
Logo keychains are great investments for any business because these are budget friendly gifts that every genre of audience will appreciate. Be it as tradeshow swag, mailer gifts or corporate gifts, keychains will win hands down and keep your product and name on top of the minds of your prospects.
Keychains make great team spirit items as well, fund raising items and sports souvenirs as well. For instance, football shaped keychains can be used to raise fund for football clubs, to support teams or to make your football crazy audience happy. Keychains make interesting gifts that will give a distinct identity to your brand that lasts long.
Keychains with multiple features like tape measure keychains or bottle opener keychains ensure added usage give more value for your promotional investment because the recipients will be using it more often and your brand will get more exposure. Flashlight keychains is another interesting model to consider. No matter whether they use it as a source of light or a keyfob, they will surely take note of your brand that is imprinted on these custom gifts.
Custom keychains remain in plain view of people always. Your message imprinted on it will get a fresh audience everytime your primary recipients carry it to the bar, golf grounds or on the go. If you wish to put your brand on a portability curve, keychains will make a great choice.
Everyone needs keychains in their daily lives and if you have a diverse audience comprising of people of all age groups and demographics there can't be a better gift than keychains. The best part is that keychains will fit every promotional plan of yours and can be effectively used to promote all types of brands and businesses.
How do you rate the promotional capacity of custom keychains? Share your thoughts with us at our facebook page to join a conversation.
Share and Enjoy