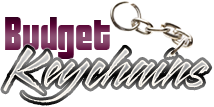 Keychains Make The Best Custom Products To Match Your Advertising Needs
Posted by admin
Posted on December 27, 2018
Custom products are available in countless models and price rates and choosing the best requires some diligence. The first step would be to know your target audience and their specific tastes. It will help your business to take your brand closer to your audience than you thought. Picking up the right promotional marketing products will add more wheels to your campaigns and enhance brand popularity.
If you expect a mixed audience comprising of people of all age groups and demographics during tradeshows or business events, you need popular gifts like keychains that everyone needs in their lives. Your brand and message imprinted on these logo items will remain in plain view of your audience, thereby stirring off word of mouth publicity. If you have a predominant millennial audience, choose custom novelty keychains or combo models like bottle opener keychains to get across your message. An elderly audience or a  business crowd may  prefer classic models like leather keychains or metal keychains.  Carabiner keychains make a great way to put your brand on the move and to reach out to the outdoorsy clients.
Is mailer campaign your trusted promotional strategy? Look no further than custom keychains  because these light weight and compact items will get your brand far and wide without adding up to your postal charges. Shaped keychains will make a great addition to your business letters at the end of the year because it will enhance the chances of your mailers getting read. For instance, house shaped keychains make sensible gifts to realtors while guitar shaped bottle opener keychains make a clever handout to promote musical bands and events.
One of the biggest challenges while planning a marketing campaign is to pull off a successful campaign while remaining in the budget. Keychains make a great budget friendly handout for mass events. Starting at prices of only a few cents, custom keychains  are great for all types of mass events and store promotions because you can keep a few surplus custom gifts for those surprise entrants without breaking your budget.
 Keychains are great tokens to flaunt team pride as well. Choose a model in your corporate color or mascot, customize these with your brand and tagline and see how these logo items will celebrate your brand popularity and make your crew proud. If you are looking for a custom gift during employee appreciation events and milestone celebrations, look no further than custom keychains.
Discuss a sure fire way of employing custom keychains by sharing your thoughts with us at our facebook page and join the conversation.
Share and Enjoy