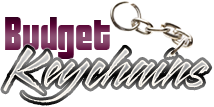 Imprinted keychains –Different keychains for different events!
Posted by admin
Posted on November 28, 2018
Probably the biggest attraction of keychains is that it is available in a range of interesting models, colors and price points. Imprinted keychains ensure the ultimate luxury of having something special for everyone. Key chains as promotional items are easy on the finances, easy to carry and customize with your logo and to turn them into eye catching billboards for your brand.
Versatile and incredibly popular, keychains can be used to promote all types of businesses and brands as well. In this post, we are listing out some of the poplar custom keychains that your customers will love to get as free gifts.
Promotional Bottle Opener Keyrings
During the holiday barbecue season and Christmas cook out parties, these bottle opener keychains will make a great party staple. With barrels of beer floating around, anyone would need a reliable and strong bottle opener to pop the top of the bottles and to raise a toast to the holidays and the impending New Year celebrations. Bottle Opener Keychains are a great way to get your brand out there and to spread your business message in a fun and casual manner without any marketing overtones.
Strategic advertising will go a long way in making your business successful. Without advertising, no business can survive and sustain itself. The best way to spread your word is by handing out some popular custom gifts like bottle opener keychains. Budget friendly and incredibly popular, these logo keychains will get lapped up in no time and your customers will come back to your stores more often.
Metal Keychains
These are great as corporate gifts, year-end appreciation gifts and customer handouts. Elegant and long lasting, metal keychains will make a well retained promotional merchandise that not many people can resist. Customized metal keychains will never fail to grab the attention of everyone around. Your brand and message on these logo items will live on to inspire more customers each day. Choose a model that adequately represents your business.
Novelty Keyrings
Looking for something unusual and funny in keychains that will not just advertise your business but will engage your audience with your brand more effectively? Custom novelty keychains will ensure businesses the recognition that they deserve. Simple and casual, these attractively colored keychains have a friendly vibe about them. Novelty Keychains are small and compact, which makes them easy to store or distribute, which further enhances its marketing potential. Plastic Keychains will carry your brand with pride spread the message to new clients in style.
Share your experiences of using custom keychains as your promotional items in our comments section below to join the conversation.
Share and Enjoy