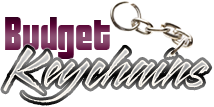 Promotional Keychains – The Missing Puzzle In Your Marketing Plan
Posted by admin
Posted on April 25, 2018
Businesses scrutinize the marketing strategies from time to time to boost referrals, drive word of mouth publicity and enhance brand exposure. A good promotional strategy includes and multi faceted approach including many little ingredients. High utility custom gifts like keychains will literally take your message right into the audience and will grab the attention of your target audience easily. Offered in a range of interesting models and price points, custom gifts offer something special for everyone. Custom keychains could well be the trigger that you've been missing out in your marketing strategy. Still thinking?
Here is a quick listing of some of the benefits that custom keychains can ensure your business.
Tangible
Keychains make a tangible reminder of your brand. Unlike the radio spots or jingles on TV that flash by in seconds, keychains offer something that your customers can see and hold on to. Useful gifts like keychains will remind your audience about your brand for a long time.
Budget friendly
Keychains are well known to ensure the best value for your buck. Offered at price rates starting from a few cents, these logo items can be used as mailer gifts or tradeshow handouts without the risk of breaking your budget. You can keep in the reception desk or throw them into the parade crowd to get your message far and wide without getting pinched. The best part is that when you order in bulk you get the added advantage of discounts as well.
Personalization options
Keychains will carry your brand name for a long time as these can be customized with your brand and message easily.  Your customers will never forget who gave them the gift as your brand is imprinted on the keychains.
Keychains enjoy a massive appeal
Everyone needs keychains in their daily lives, which make it a safe and well accepted gift for customers of all demographics. If you are using some a traditional advertising , you may have to conduct a market research to find the right time and the right audience for your promotions. However, keychains enjoy a universal appeal all over the world, which gives you an added advantage while dealing with a diverse audience comprised of people of all age groups or tastes.
A Keychain Travels Well
People carry keychains wherever they go, thereby taking your message far and wide and well beyond the original audience.
Rewards programs have always been around- From credit card points to food coupons and discount deals, you can think of anything under the sun literally.  Your customers will surely enjoy the idea of custom keychains as rewards for doing something they enjoy doing anyway.  It is always cheaper to retain your current customers than to acquire new customers and that is what makes customer loyalty programs important.
Custom keychains indeed enjoy a lot of benefits, which makes it a popular marketing tool in the arsenal of businesses. If you are looking for a custom gift that has the potential to boost your brand, then it is time for you to think about including custom keychains in your promotional mix. Whether you choose a bottle opener keychains, flashlight keychains, carabiner keychains or multitool models, you will be really pleased with the outcome for sure.